Local Expert Advises Fairfield County Businesses How To Increase Profits; Elected National Association's VP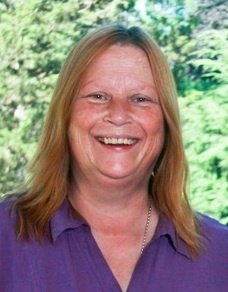 Sharon Connelly, longtime proprietor of Exchange Enterprises of Stratford, Connecticut, has made it her business for 15 years to help Fairfield County businesses become more profitable by using modern barter techniques. She was recognized by the National Association of Trade Exchanges (NATE) at their convention in Augusta, Georgia this summer by being elected its Vice President. NATE is a national association representing trade exchanges (such as Connelly's) across America, promoting the barter industry as well as establishing standards and practices.
"While I operate a barter business in Connecticut I am very honored have a national voice with NATE," said Connelly, adding, "Modern barter can be incredibly helpful to businesses today and I'm excited to have a role in helping guide the industry." Connelly is not new to NATE. Her company has been a member for many years and she has served on its Board of Directors since 2010.
Besides her activities with NATE, Connelly focuses on her local clientele: Southern Connecticut small and medium-sized businesses who join her company in order to trade or barter with each other. They do so because it brings them more business and enables them to make purchases from each other without using cash. "Cash is in short supply these days and barter gives businesses an additional edge," says Connelly, "I love helping my member businesses find more business and save their cash. It's very rewarding!"
- About Exchange Enterprises (EE) -
Exchange Enterprises is an award-winning commercial barter or trade company, established in 1983 in Darien, Connecticut. It is Connecticut's longest continuously operated trade exchange. Today, headquartered in Stratford, Connecticut, "EE" continues to serve its member businesses as it always has: by promoting, assisting in and recording barter transactions among them, and doing so with a high level of courtesy, personal attention and the highest professional ethics. Its slogan is "Connecticut's Longest Trusted Barter Company." For more information visit
www.ExchangeEnterprises.com
or telephone 203-386-9466.
- About The National Association of Trade Exchanges (NATE) -
The National Association of Trade Exchanges (NATE) is a worldwide industry organization for independent retail barter exchange networks that combine to share experiences and resources, and to create an environment where entrepreneurship and free enterprise flourish.
In order to facilitate trade among its exchanges NATE operates the BANC (Barter Association National Currency) which utilizes a universal unit of currency, thereby enabling a member trade exchange from one geographic region to easily trade with another member exchange anywhere else. In this way each is no longer limited to trading just within its own locale.
NATE also promotes good trading practices by establishing a code of professional ethics for all its members. For more information visit:
www.natebarter.com
or contact Ric Zampatti, President National Association of Trade Exchanges, 10151 IH 35 N., San Antonio, TX, 78233. Telephone 617-763-3311.
Email Exchange Enterprises, Ltd.