Instant Checkmate Launches Website Redesign Initiative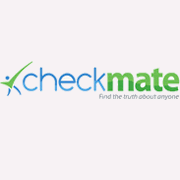 Instant Checkmate, one of the leading aggregators of public data on the Internet recently launched a plan to completely remodel the company's corporate website. The launch date of the new design is expected to be announced by November 30th.
The popular Internet startup compiles a variety of information related to public safety such as sex offender data, arrest records, convictions, and much more from a number of public databases at both the local and federal level, as well as independent sources. Subscribers can use
Instant Checkmate
to locate registered sex offenders in their area and discover more about the kind of people living in their neighborhoods. This allows anyone, at anytime, easy and anonymous access to all sorts of public data about specific individuals.
According to a company spokesperson, the new website is being designed to be more aesthetically appealing, user-friendly, and informative. The design team, analytics, and marketing have been working closely together to establish and develop new design concepts, and plan to meet daily to coordinate the massive effort. The new site will feature a complete overview of the product including sample reports and customer testimonials.
Milestone timelines are currently being drafted up and the initial mock design phases are already underway. This project is considered the second largest undertaking the company has tackled since developing their background check report engine and custom CRM software. It is a full scale interdepartmental launch.
Instant Checkmate
asserts that the new site will be easy to navigate, as customers tend to do repeat business with online companies which offer a user-friendly interface.
The website will include updates to several site features such as how the information is presented, contact info, enhanced glossary features, and increased online security. The company also plans to thoroughly integrate social media platforms and revamp its Q & A section.
Instant Checkmate
's design, marketing, social media, content, technology and PR teams have been working unilaterally to create a website road-map which is both intuitive and logical for the user, and successful on multiple fronts.
Kristen Bright, a public relations specialist for Instant Checkmate explains the impact this redesign will make. "Since we are an online company, our website and in particular the homepage becomes exponentially more important. Traditional brick and mortar companies have several different ways that they can connect with their customers. Aside from our call center, we operate exclusively online, which means we must continuously fine-tune our site to perfection. It's an ongoing process."