Separation Equipment Announces Warehouse Expansion of Up To 50% to House More Inventory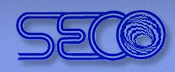 Florida-based Separation Equipment Company (SECO) announces a warehouse expansion of up to 50% in order to make room for expanded inventory. SECO is a full-service distributor of centrifuges, fluid separators, plate heat exchangers and water makers for the Marine, Food & Beverage, and Industrial Fluids Industries.
As these industries heat up in a recovering economy, so does demand for both SECO's new and fully-reconditioned lines of equipment. One of the main targets of the warehouse expansion is to stock hard to find
Alfa Laval parts
, both new and pre-owned.
SECO has been selling new and reconditioned Alfa Laval Centrifuges since its inception in 1981. And starting in 2005, SECO has been building the Alfa Laval
plate heat exchanger
models M3-FG, M6-FG, M6-MFG, M10-BFG & M10-MFG at their Tampa facility. This allows SECO to provide quick deliveries and local support for sizing & PHE spares.
With its complete line of centrifuges, heat exchangers and more, SECO allows clients to not only save money on their fully reconditioned equipment, but by recycling vital liquids, maximizing your valued product yield; the
Alfa Laval
product helps put more in your company's bottom line. And since disposal of spent vital fluids or poor yields is expensive and could have adverse environmental impact, clients save twice! To learn more about how SECO is growing, visit us at
http://www.separationequipment.com
About Separation Equipment Company
Tampa-based Separation Equipment Company was started in 1981, as a genuinely full-service company, offering customers a complete range of preventative maintenance, repair and replacement of individual parts and as well as the sale of complete units, including centrifuges and heat exchangers. Reconditioned units go through a 17-step reconditioning process, allowing us to sell - and customers to buy — with full confidence. To learn more, visit
http://www.separationequipment.com
or phone (800) 248-4805.
Email Separation Equipment Company, Inc.