Phoenix Business Broker Launches Accounting Practice Sales Firm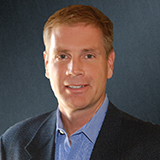 (Phoenix, AZ October 25, 2012) Veteran Phoenix business broker Ryan Gipple has announced the launch of his new firm,
Berkshire Business Sales & Acquisitions
. His firm specializes in the sale of CPA and accounting practices in the Phoenix Metro area, however Gipple says he enjoys working with owners of all types of businesses.
Gipple brings a successful track record to his new business by having achieved recognition by the Arizona Business Brokers Association in 2010 and 2011 for Outstanding Performance based on the number of businesses he sold as well as record sales volume. He attributes his success as a business intermediary to giving the same level of attention to small business transactions that he would a Mergers & Acquisitions deal saying, "I invest lots of time & effort into selling businesses for my clients, getting to know the business as if it were my own." On his website, he lists several factors that put his company above the competition and is spelled out in what he calls "The Berkshire Difference."
Those factors have led to some record sales for the new company. They include his dedication to "wowing" the customer with outstanding service, learning their business inside and out, and providing a 10 page full pricing analysis for the business; "not just a back of the napkin value…" in Ryan's words. This, combined with the full service marketing effort he provides, is what has allowed the former business banker to continue his patterns of success for his clients as he has launched his new company.
For more information, please visit his website at
http://www.berkshirebsa.com
.
About Berkshire Business Sales & Acquisitions
Berkshire Business Sales & Acquisitions is a boutique business consultancy specializing in the sale of CPA and Accounting firms in the Phoenix Metro area. Berkshire's vision of quality planning, thorough evaluation, and superior presentation methods help business owners create and achieve a profitable business exit. West USA Realty is the designated Broker for Berkshire Business Sales and Acquisitions. Visit
http://www.berkshirebsa.com
to learn more.
Email Berkshire Business Sales & Acquisitions