Learn How to Dominate the Search Engines at Xcellimark's Monthly Workshop Series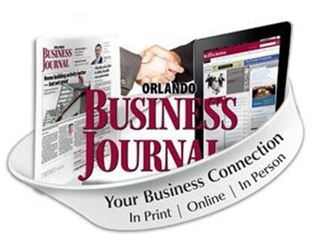 This Friday (10/26) Xcellimark continues its 6-part monthly workshop series on
Internet Marketing Strategies
. In the past, the
Orlando interactive digital agency
has discussed the importance of strategy and goal setting, as well as effective web design and development. This month, they will teach on
how to market a website
, so that it will rank for targeted and relevant keyphrases or search terms in search engines such as Google.
Over 85% of all people (consumers and businesses) use search engines to conduct their primary research to help decide who they want to do business with. If business owners don't know how to effectively use search engine marketing to grow their business, their business will simply not grow in the future.
At this workshop, attendees will learn:
The three (3) primary ways to grow their business through search engine marketing
How to choose the right search engine marketing program for optimum business growth
The keys to dominating organic rankings for search terms through search engine optimization
How to run an effective Pay Per Click (PPC) Advertising program and make a profit
How to effectively run and measure success in all key search engine marketing campaigns
Regardless of whether business owners are pursuing a local market or national market, people are going online to find the vendor or service provider that best fits their needs. Be sure that a website is appearing in the search results for the appropriate keyphrases and search terms. Understand the keyphrases an ideal prospect is using online when researching the products and services offered by the business. All of this will be covered at the workshop.
Once the principles are taught, the class will discuss real-life websites that were submitted by wiling attendees. This interactive portion of the workshop allows attendees to apply what they've learned to real-life websites and to see these principles work in action.
The workshop will take place on October 26th beginning with a time for networking at 8:30 am at the National Entrepreneur Center (Located inside the Orlando Fashion Square Mall), 3201 E. Colonial Drive, Orlando, 32803.
8:30 am – 9 am: Networking
9 am – 10 am: Discuss the Search Marketing principles outlined above
10 am - 11am: Present Search Marketing recommendations on real-life websites that have been submitted by workshop attendees
Registration cost for attendees is $25 and includes complimentary parking and a continental breakfast. Click the following link to register:
http://www.bizjournals.com/orlando/event/75851
.
Next month's workshop will focus on "Effective
Social Media Marketing
– Do 'Likes' Equal 'Customers'" which includes how to profitably run a Facebook advertising campaign and the keys to blogging and content marketing. For future updates on upcoming workshops, please
subscribe to the Xcellimark blog
.