RWC Offers New Jersey Home Owners A Better Way To Choose Front Doors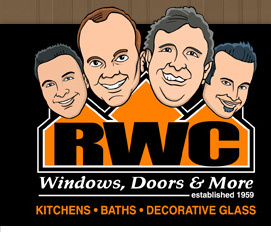 RWC is
New Jersey's premier door supplier
, pre-finisher and installer. They offer a full line of wood, fiberglass, and steel entry doors. RWC also provides a full range of
quality residential and commercial services
in a variety of types and styles to fit any budget.
With their highly innovative software, home owners can actually see what the front door will look like on their home before committing to buying it. This takes the guesswork out of choosing the right door. With the software, they can change the color, style, and more, so the home owner can get a better idea of what works for them. All the home owner has to do is walk in with a picture of their home on their phone and RWC can upload it into their software program. A home owner may like a particular door, but when they actually "see" it on their house, they may feel differently.
RWC prides itself in being educators, assisting their customers in choosing the right product for their needs and requirements. They do this by helping customers make informed decisions about things such as exposure, which paint and stain colors will work and which won't, and more. They use their expert knowledge to greatly enhance the experience of the customer, so as to make the most of their home improvement projects. RWC offers true quality customer service, which is so rare in this day and age.
The great variety of styles offered at RWC allows them to cater to the needs of even the pickiest home owner. Since they carry such a vast variety of styles and have a state-of-the-art prefinishing facility on site, they can tailor to any requirement. It's a veritable one-stop shop, since all hardware, moldings, paint, and stain are handled under one roof.
To learn more about RWC and this exciting new software, as well as their vast product offerings, visit
www.rwcnj.com
.
You can also reach RWC at:
686 Passaic Avenue
West Caldwell, NJ 07006
973-227-7123
Contact Information
Eric Garcia
RWC Windows, Doors and More
Contact Us
Email RWC Windows, Doors and More