Escapade Vacations Unravel the Splendors of Morocco in their 11 Day / 9 Night Tour of Morocco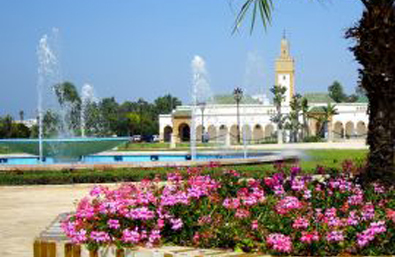 Visiting Morocco is more than just a vacation; it's an escape from reality. Those who wish to get away from the usual travel destinations in Europe may want to take a detour and visit this far off African country instead. It's more than a shoreline facing the Mediterranean-it is the melting pot of cultures from Europe, Africa, and Asia.
Escapade Vacation has recently launched its
9 night Morocco tour
, Splendors of Morocco in which tourists visit Rabat, Fes, Erfoud, Ouarzazate, and Marrakech. This vacation package is intended for those who want to explore the cultural diversity and rich history of Morocco.
The
9 night Morocco tour
begins with a tour of Casablanca & Rabat, where visitors tour the Mosque of Hassan II. This is followed by a tour of the Kasbah of the Oudayas, the Royal Palace kept within the walls of Mechouar, and the Hassan Tower.
Vacationers are also introduced to many of Morocco's landmarks, including the imperial city of Mekne, which dates back to the 8th century, the gates of Bab Mansour and the tomb of Moulay Idriss.
After Rabat, tourists are transferred to Fes, the oldest of the country's imperial cities. Fes is home to the Karaouine University, the Mosque, and the Nejjarine fountain, which serves as one of the finest examples of geometric ornamentation in the country.The next few days include excursions through Fes, Midelt, Erfoud, Rissani and Merzouga.
The highlight of the 9-night Morocco tour is the scenic journey from Erfoud to Ouarzazate via the Torda Gorges, which highlights the country's outdoor landscape. The travel ends in Ouarzazate, where tourists get to experience Morocco's "Hollywood".
The last day of splendor in Morocco ends in Marrakech, where a guided tour of the Saadian Tombis and the Museum of Moroccan Arts will be held. Vacationers may likewise relax at the beach resort by the end of the day.
The 9-night Morocco tour includes round-trip airfare from New York to Morocco via Royal Air Maroc, 9 nights of accommodation with a choice between Deluxe Hotels and Riads and Deluxe Hotels. Daily breakfasts and dinners are also included together with a folkloric and equestrian dinner show, and tour transfers with an English-speaking guide. Entrance feels, as well as hotel and service charges, and also fuel surcharge and international departure taxes are as well covered by the package.
Package prices begin at $4155 per person. Land-only prices are likewise available. Those who wish to travel during the holiday season may submit specific price inquiries at the Escapade Vacations website.
Escapade Vacations, an Isramworld company has grown to become one of America's premier travel companies. For more than three decades, Escapade Vacations has been the choice for independent-minded, smart, practical travelers to Spain, Portugal and Morocco.