Forget Sandwich Wraps, Apple Visual Graphics Serves Up "Building Wraps" on Short Notice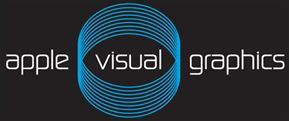 When DDG Partners began a 10-story condo project in New York, they didn't want the typical black-mesh draping on the building, during construction. Besides, isn't black becoming a cliche? Instead, they decided on a 120-foot version of artist Yayoi Kusama's "Yellow Trees" to mask the building's construction. And to make that massive blow-up of the painting, they contacted Apple Visual Graphics to make the building wrap they needed.
The building developers provided Apple with print-ready files, and Apple delivered, on short notice, the 15,000 square foot massive "art print," in 16-foot sections of UltraFlex UltraMesh. Apple was able to turn around the project in just three days.
Apple's top-of-the-line equipment and design programs continue to give them an edge over competitors. For years, their digital printing and offset printing capabilities have exceeded the expectations of art directors, designers, and advertisers — and building wrappers — everywhere.
For all types of printing, mounting, lamination and custom installation, Apple Visual Graphics can provide practical know-how and obsessive commitment to the highest quality. Servicing numerous industries, Apple Visual Graphics has risen through the ranks earning our reputation one job at a time. Especially one big job at a time.
Especially one big wrapped building at a time. With a 72-hour turnaround. To find out more, visit us at
http://www.applevisualgraphics.com/about-us
About Apple Visual Graphics
Apple Visual Graphics continues to exceed the expectations of the most critical art directors, designers and advertisers. Their goal is to provide each and every client with the best possible image quality, delivered on time and under budget, from the first drum scan to museum quality prints. Of any size. For any project. To find out more, visit
http://www.applevisualgraphics.com/about-us
or phone (718) 361-2200
Email Apple Visual Graphics