BidURenergy Launches Site for Residential Electricity Users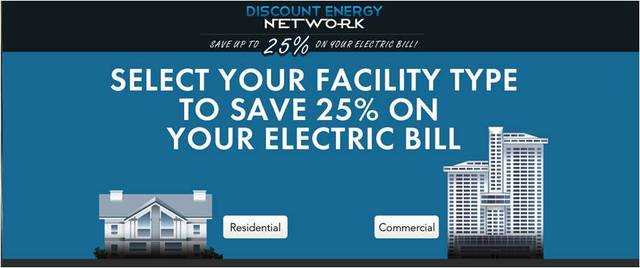 Buffalo, NY – Late last week, BidURenergy, Inc. (BUE) launched its much-anticipated "Discount Energy Network" website
www.discountenergynetwork.com
. The easy-to-use site has one specific function – lower consumer's electricity bills. In about five minutes, consumers are able to compare dozens of rate offers and sign up with a third party electricity provider at a lower rate than their electric utility charges.
In 2009, the Discount Energy Network took the energy industry by storm as the exclusive buying group for eleven Fortune 500 companies and over five hundred other very large energy users. The sheer size and mass of the Network's buying power virtually eliminates third party suppliers' margins. To date, combined savings are estimated to be in the tens of millions of dollars. The new site extends the Network's cost-saving benefits to residential energy users.
When asked what makes the Discount Energy Network unique, Senior Commodities Analyst, Barry Haubner, explained, "Well there are major differences between us and the competition. First, we will never allow 'teaser' rates on the site because we refuse to mislead consumers like some other sites. The rate you see is the rate you pay for the duration of the term. Period. Second, the average member will save 12 to 20 percent on the supply side of their electricity bill… about $250 per year. Residential customers would be hard pressed to find a better deal."
About BidURenergy, Inc. - BUE is an electricity and natural gas consulting firm with thousands of clients across the nation, specializing in energy procurement auction administration. The firm's services are available to industrial, commercial, and residential clients. More information is available at
www.discountenergynetwork.com
.