Deal Capital Partners with SmallBusinessTaxes.com for Corporate Tax Planning During and After Business Mergers and Acquisitions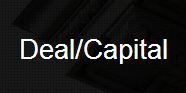 Deal Capital, a
boutique investment bank
conglomerate based in Seattle, WA with partner offices across several locales, announces a partnership with SmallBusinessTaxes.com. The recently-inked deal provides Deal Capital with expert
M&A tax consulting
resources from which it can effectively tap when dealing with client and M&A transaction needs.
Deal Capital expects this latest partnership will work to its advantage in several key ways. First, it will give Deal Capital M&A consultants the ability to tap more seasoned and knowledgeable tax guidance experts. The partnership will provide expert tax resources to small business owners looking to divest their interest in various companies. Second, having business accounting and corporate legal tax advisory expertise close at hand gives a value-add for Deal Capital clients above and beyond the competition. Finally, the experts at SmallBusinessTaxes.com will benefit by gaining new and regular tax clients with previous business owners and new acquirers of successful companies.
Merger Tax Preparation & Planning
Many businesses find their taxes increasing in complexity every year. Having understanding and knowledgeable professionals on hand with an complete and full understanding of a complex tax code not only will help business owners in the day-to-day operations of bookkeeping and payroll but most importantly it will allow small businesses with EBITDAs less than $100 million a year to find ways to reduce their tax liability when they sell their businesses.
For most individuals and families looking to sell a company, the tax associated with the sale will represent the single largest taxable event in their lives. Without expert tax advisory and opinion, thousands of dollars may be unnecessarily paid to the IRS. The partnership between Deal Capital and SmallBusinessTaxes.com is aimed to alleviate some of these tax liability issues and put the selling businesses owner on a more predictable path with more of the divestment proceeds in his/her own pocket.
Estate & Capital Gains Taxes
Capital gains taxes are at historic lows and expected to rise very soon. Many a business-owner recognizes this and many are currently attempting to sell their companies before what Ben Bernanke has called the "fiscal cliff" arrives. Tax resources provided by SmallBusinessTaxes.com will empower business owners looking to sell with the right tax knowledge so as to avoid large tax liabilities and take advantage of timing issues and legal loopholes in the tax code.
"We expect this partnership will yield fruit for both Deal Capital and SmallBusinessTaxes.com," said Will Clive of SBT. "It's the perfect marriage and we intend to act as a steady and knowledgeable tax arm for the Deal Capital team."
About Deal Capital
Deal Capital is a boutique investment banking conglomerate with offices across the country. They work with retiring business owners running successful middle market enterprises from $2 million to $100 million in annual revenue. Their focus ranges from healthcare to software and technology. For more information, please visit
http://www.dealcapital.com/business-broker/
About SmallBusinessTaxes.com
SmallBusinessTaxes.com aids small business owners in the preparation, planning and consultation of their personal and business tax returns. The company also works with regional, state and
local tax franchise
owners throughout the United States, providing bookkeeping, payroll and other regular accounting solutions to small and medium businesses. To find out more, please visit
http://smallbusinesstaxes.com/