Monterey LASIK Practice Eye MD on Cass Launches Online Marketing Campaign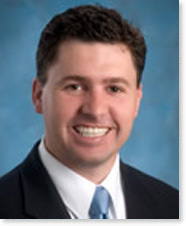 The eye care professionals at Eye MD on Cass in Monterey, CA are pleased to announce the launch of a new online marketing initiative aimed at attracting more patients to their vision correction practice. The marketing campaign includes changes to their website, located at
www.eyemdoncass.com
.
Patients seeking high-quality vision correction treatments can now visit the Eye MD on Cass website to find comprehensive information on each of the procedures the doctors perform, as well as the conditions they treat. By providing this information to current and prospective patients, the ophthalmologists and staff at Eye MD on Cass hope to educate patients and help them feel more comfortable about their decision to pursue various eye care treatments. The website also features information on the education and training of each of the eye care professionals at the practice, including
LASIK surgeon Dr. Philip Penrose
.
Other useful additions to the website include an extensive list of patient testimonials and a patient information section which includes health forms and information on insurance and financing. Patients can also visit the website to learn more about the practice's full-service optical shop, Couture Vision Optical, which sells designer
eyeglasses in Pacific Grove
. Finally, the updated website is a convenient way for patients to schedule consultations and get in touch with the practice.
More about Eye MD on Cass
Eye MD on Cass is a premier vision correction practice located in Monterey, CA. Led by board certified ophthalmologist Dr. Philip Penrose, the practice is a leading provider of eye care services, including LASIK, PRK and
cataract surgery in Monterey
. The professionals at Eye MD on Cass are dedicated to helping all patients regain and maintain clear vision, and they are proud to provide the advanced care that patients need. Individuals seeking treatment for eye conditions such as
dry eye
, glaucoma or diabetic retinopathy can also benefit from their care. To learn more or to
schedule a consultation
, contact the practice at 831-373-0183.