Try James Bond Skyfall Workout For Max Results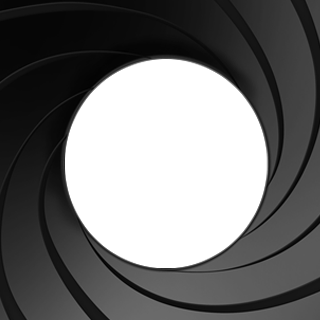 The latest James Bond Movie, Skyfall, hits the box office November 9, 2012 in the US. The movie is already out in the UK and making quite an impact.
One of the most talked about aspects to this Bond film, much like the Casino Royale film, is the incredible shape that these actors are able to get in to. It has been said that it took all day of running, jumping and "fighting" during the filming as well as two hours in the gym to complete the Skyfall workout.
What does James Bond's workout for Skyfall look like?
Although the actual workout that was done in the gym has not been reported for Skyfall,
Men's Health
was able to get an interview regarding the Casino Royale workout.
Ultimately, it was due to this workout creating a solid (impressive) base in the Casino Royale movie that has lent itself to Skyfall.
That James bond workout was actually quite impressive and well thought out. Here's what it looked like.
The workout began and ended each week with a fat melting circuit. It was a simple six exercise circuit done a total of three times. Each exercise was done 10 times on each set.
Clean and Press - 10 reps
Weighted Knee Raise - 10 reps each leg
Weighted Step-ups - 10 reps each leg
Pullups - 10 reps
Incline Pushup - 10 reps
Triceps Dips - 10 reps
After going through each exercise back-to-back with as little rest between them is one circuit. Repeat this an additional 1-2 times and the workout for the day is complete.
For the rest of the week, Bond concentrated on building muscle and then ended the week with another round of circuits.
There are many different approaches to building muscle. Some work, some don't.
A solid set and rep scheme to combine with this circuit is 4 sets of 10 reps. For more details on how to build muscle, checkout the
James Bond workout on Fitness B&W
.
If you are looking to build some muscle size and along with some density then a good 5x5 workout could do the trick as well.
A 5x5 workout simply involves picking one exercise for each muscle group and doing five sets of five reps. It is important to alternate lifting days though. Here is an example of what that could look like when combined with the circuit above.
Monday
- circuit training
Tuesday
- Pecs and Triceps
Barbell Bench Press - 5x5
Dumbbell Kickbacks - 5x5
Wednesday
- Legs and Biceps
Squats - 5x5
Standing Barbell Curls - 5x5
Thursday
- Shoulders and Back
Standing Military Press - 5x5
Pull-ups - 5x5
Friday
- circuit training
Saturday
- rest and/or light cardio (walking)
Sunday
- rest
If one is looking to build muscle like the ultimate spy, this workout aught to do the trick. It is actually quite surprising how fast you can see results, especially if you are new to working out.
In the most basic sense, just pick a good workout, follow a solid diet and stay consistent. That's really all it takes.
Whether you follow the exact James Bond workout for Skyfall, Casino Royale or even your own, you can get results.
If you are looking for a fully put together workout and diet to follow,
checkout this free eBook
.