The Pain Center of Arizona Opens Long Awaited Scottsdale Location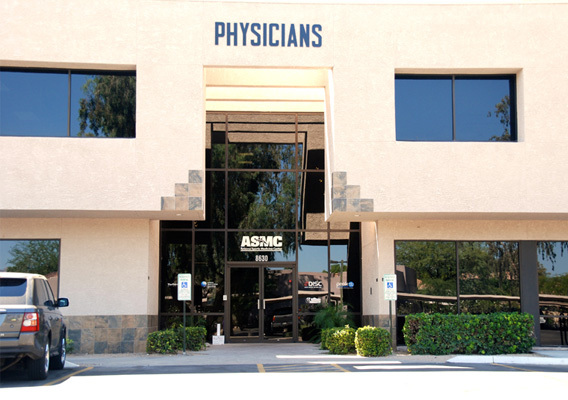 The Pain Center of Arizona is proud to announce that in our tenth year we are bringing pain management to the Northeast Valley of Scottsdale, Arizona. Over the last ten years, The Pain Center has been providing hope and care to the patients of Central Phoenix and the West Valley. It has been through this endeavor that we have recognized the need for an additional clinic to offer those in pain easier access to care.
The Pain Center would like to introduce Dr. Toure Knighton as the on-site interventional pain physician at the Scottsdale clinic. He comes to us with many years of experience and expertise in the world of pain management. Dr Knighton is an Arizona native, having been raised in Tucson, and is excited to work toward making a difference in the lives of those suffering from pain.
This office is conveniently located off of Loop 101 and Via de Ventura. If you or a loved one are interested in finding out more about our Scottsdale location, or would like to schedule an appointment, please call us at 888-PAINCENTER or visit us at
www.ThePainCenter.com
.
The Pain Center - Scottsdale
8630 E Via de Ventura, Ste #105
Scottsdale, AZ 85258
Founded by Dr. Steven Siwek, The Pain Center of Arizona is a collective group of the finest pain management physicians in Arizona, and has been giving hope to chronic pain patients for ten years. Comprised of pain management specialists that have been trained at the top institutions in the country, The Pain Center of Arizona is a multidisciplinary pain clinic that offers extraordinary pain care utilizing a variety of diagnostic and therapeutic methods. To meet patient demand and offer accessibility to as many as possible, The Pain Center is conveniently located in many neighborhoods across the state. The Pain Center of Arizona adheres to an exemplary care model that has proven success in treating a variety of pain conditions. Above all, The Pain Center of Arizona is dedicated to helping patients get back into life. To learn more or to schedule an appointment, visit
www.ThePainCenter.com
Email Medical Marketing Solutions