Luxury Link Travel Group Appoints Scott Morrow as Chief Executive Officer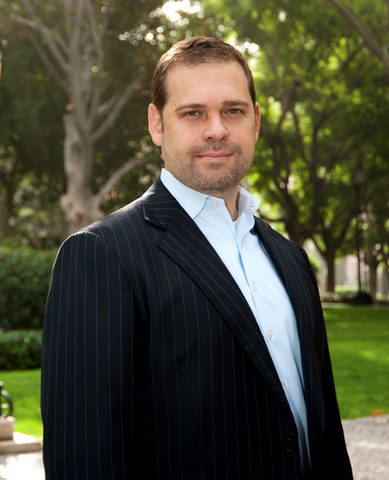 LOS ANGELES (November 8, 2012)
– The Luxury Link Travel Group has appointed Scott Morrow as its new Chief Executive Officer.
Morrow began his tenure Oct. 29, overseeing the company's three luxury travel websites: flagship brand
Luxury Link
,
Family Getaway
and
Vacationist
(in partnership with Travel + Leisure). He was appointed by the Luxury Link Travel Group Board of Directors.
Morrow brings a proven track record of growing and scaling online consumer businesses with highly-relevant experience in marketing and sales, business development, and product development, across media, lead-generation, and e-commerce business models.
"We are thrilled to bring Scott on to help build on Luxury Link's 15-year legacy and cult-like customer base," said Diane McDavitt, Luxury Link's President and co-founder. "With Scott's marketing and consumer expertise, we can bring Luxury Link's curated selection of luxury properties at insider prices to even more customers."
"I'm grateful for this opportunity to steward the Luxury Link Travel Group and maximize the incredible growth and potential of this uniquely-positioned leader in luxury travel," Morrow said. "The ability to marry one's professional and personal passions is rare. As an ardent traveler, I'm excited to elevate our brand awareness and expose our world-class travel partners to consumers around the globe
Most recently, Morrow served as co-Chief Executive Officer of Oversee.net, a portfolio of websites in the travel, consumer finance and retail sectors including flagship brands LowFares.com, AirportParking.com, CreditCards.com, and ShopWiki.com. Collectively, Oversee.net has a network of over 250 million monthly unique users while serving a broad set of advertisers and publishers.
Previously, as CEO and President of ThisNext from 2007-2010, he helped pioneer the social shopping space and orchestrated a financial turn-around of this venture-backed start-up. During a two-year run as Executive Vice President at Citysearch from 2006-2007 overseeing all facets of product, marketing, content and operations, Morrow helped the resource and review giant double its revenue. He also spent five years (2000-2005) at CNET Networks as Vice President of Marketing and Sales for Download.com, the largest online distributor of trial software.
Morrow holds a BA in economics from the University of Tennessee, and earned his MBA in marketing from Northwestern University's Kellogg Graduate School of Business. A native of East Tennessee, Morrow and his wife Kimberly reside in Los Angeles.
About the Luxury Link Travel Group:
The Luxury Link Travel Group is a collection of luxury travel websites offering value-added, immersive experiences at five-star accommodations around the world at insider prices. Flagship
Luxury Link
features luxury vacation experiences from nearly 1,000 luxury and five-star hotels in more than 60 countries. For 15 years, the trusted luxury hotel experts at Luxury Link have worked directly with the world's top properties to create premium, hand-picked travel experiences not available anywhere else.
Family Getaway
focuses on delivering memorable vacation experiences for families of all sizes, while
Vacationist
offers limited-time, members-only hotel sales on exceptional properties worldwide reviewed by the experts at Travel + Leisure. The company is privately owned and managed by e-commerce and online travel veterans, with offices in Los Angeles and New York. To follow: facebook.com/LuxuryLink and @LuxuryLink
Email Luxury Link Travel Group