Stealth Alerts Partners With Lime Brokerage For More Robust Client Experience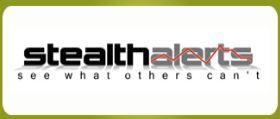 New York, NY
- Stealth Alerts is already proud of having built software that's useful for the active trader at any level - particularly those professional traders who compile massive amounts of data for
stock analysis
, testing and executing new High Frequency strategies. Now Stealth Alerts is proud to announce a partnership with Lime Brokerage, providing those traders with even more robust infrastructure for real time stock alerts, automated trading, and more.
Founded in 2000, Lime Brokerage helps lead the industry by engineering smarter solutions to real performance challenges. They integrate execution technology with essential services, including ticker plants, development frameworks with simulation and backtesting, clearing and reporting services, and 15c3-5 compliant risk management controls for seamless support of the most complex, automated and high-volume electronic trading strategies.
These strategies perfectly complement Stealth Quant, which is offered by Stealth Alerts. Stealth Quant can help traders alleviate unnecessary overhead, leverage development time and resources, and dynamically update custom algorithms with only a few keystrokes. Traders can personalize the look and feel of the product to best meet their own trading styles. This is all done with massive, no-time-delay data analysis. Stealth Quant even provides access to international markets.
Lime Brokerage's systems are developed to handle the demands of the
automated trading
and electronic trading community. The result is a robust, highly reliable, affordable technology and trading platform that allows access to an independent, agency-only system where clients can trade quickly and anonymously on multiple exchanges, ECNs and trading venues.
These systems represent the perfect partnership for Stealth Quant. Quant provides trend and pattern analysis that can help traders "see" potential trades they would have otherwise missed, offering data dissemination at speeds and efficiency levels competitors simply cannot match. To learn more, visit
www.stealthalerts.com
.
About Stealth Alerts
Stealth Alerts helps customers "trade better" via their two main products, Stealth Alerts Client and Stealth Quant, real-time stock screening and idea generating platforms for Microsoft Windows. Traders get tick-by-tick analysis of the market in formats they specify, whether by TickAlert (ticker) or StateView (ranking window). Stealth Alerts is a perfect
stock screener
for day traders who need stock trading software with no imagination limit. To learn more or set up a trial, write
sales@stealthalerts.com
or call (888) 435-5554.