Cooking Culinary Arts School Recently Added 10 Cities to Their Online Education Database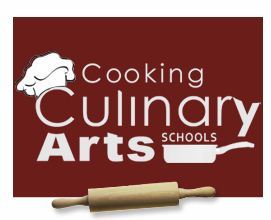 Cooking Culinary Arts Schools directory website
www.cooking-culinary-arts-schools.org
assists aspiring chefs and hospitality management students with
finding top cooking schools
for culinary programs and hospitality programs.
Recently they added 10 cities that have top culinary schools to the database:
•
Birmingham
•
Anchorage
•
Boulder
•
Honolulu
•
Boise
•
Indianapolis
•
Des Moines
•
Lexington
•
New Orleans
•
Baltimore
"The addition of these cities helps Cooking Culinary Arts Schools become a more robust online education database for visitors looking for chef schools in their city of residence. Once a perspective student has found a chef school in their city, they can read about the culinary educational and career opportunities available in their town through informational blog posts specific to the region," said Sandy Davis, editor-in-chief of the
Cooking Culinary Arts Schools blog
.
In the future, Cooking Culinary Arts Schools plans on adding
additional cities
to expand the website and the number of educational opportunities available to students across the United States.
About Cooking Culinary Arts Schools
www.Cooking-Culinary-Arts-Schools.org
is a comprehensive directory of chef schools, cooking schools, hospitality management schools, and online education resources and opportunities primarily geared towards individuals interested in turning their passion for cooking and hospitality into a career and obtaining better job opportunities in the culinary arts or hospitality field.
Email Cooking Culinary Arts Schools