Janet Bashen named to Ebony Magazine's Power 100 List for 2012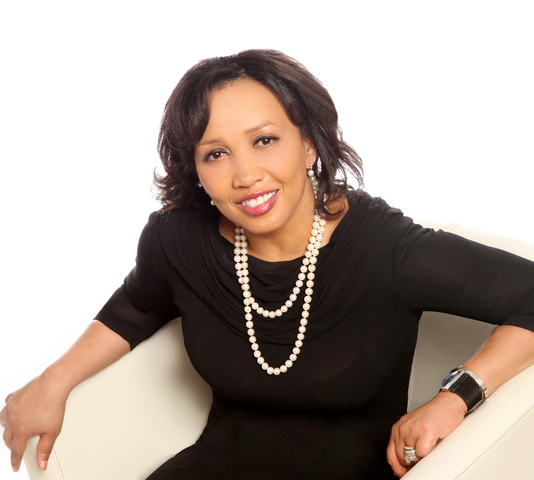 Founder and President of Bashen Corporation (Bashen) named to Ebony's Power 100 List for 2012
Houston, Texas (November 15, 2012) – Bashen Corporation announced today that its CEO, Janet Emerson Bashen, was named to the Ebony Power 100 List for 2012. Ebony Magazine compiles an annual list of the most influential African-Americans in entertainment, politics, sports and business. Ms. Bashen appears on the list with President Barack Obama, First Lady Michelle Obama, Oprah Winfrey, Cornel West, Robin Roberts, Jay Z, Beyoncé, and many more.
On November 2, 2012, Ms. Bashen attended the Ebony Power 100 Gala at New York City's Jazz at Lincoln Center's Frederick Rose Hall. The red carpet event was a star-studded affair. Despite Super Storm Sandy, the evening proved successful with Ebony donating to the NYC Red Cross relief efforts in honor of the Power 100.
"As a child, an Ebony Magazine was always displayed prominently on my parent's coffee table. It is an honor to be recognized by Ebony and to be included with such a prestigious list of accomplished African Americans."
Janet Bashen
Ebony recognized Ms. Bashen for her work in Equal Employment Opportunity (EEO) Compliance Administration, which includes investigating discrimination claims on behalf of employers. In January 2006, Ms. Bashen became the first African-American woman to receive a patent for a web-based software invention, LinkLine, which enables employers to better manage all of their EEO claims. In 2007, Ms. Bashen was inducted into the Black Inventors Hall of Fame. Today, with over 25 years of experience, Ms. Bashen is considered an industry expert in EEO compliance and continues to assist employers with their efforts to provide a more inclusive workplace free of discrimination. Ms. Bashen has helped transform the way employers investigate workplace claims.
About Bashen Corporation:
Bashen Corporation is a Human Resources Consulting Firm with a market niche in EEO Compliance Administration. For the past 18 years, Bashen has provided employers with independent EEO claims investigations, HR policy preparation and guidance, training, affirmative action planning, diversity strategies, alternative dispute resolution, risk management and most importantly its flagship software, LinkLine, U. S. Patent No. 6,985,922 B1. LinkLine enables organizations to manage EEO Compliance by centralizing and streamlining the entire EEO claims investigative process, while facilitating a paperless communication and electronic case and document file. Bashen has successfully investigated and managed over 20,000 EEO complaints, ranging from simple workplace disputes to claims with systemic discrimination implications. Bashen investigated Lillie Ledbetter, The Denny's customer discrimination complaints, Shoney's and Texaco. Bashen also wrote the Position Paper that prompted the Big East Conference to change its student athlete transfer policy. Hundreds of clients, including Fortune 500 companies, non-profits, federal agencies, state and local municipalities, educational institutions, and insurance carriers, have benefited from Bashen's valuable expertise and innovations. Bashen Corporation is headquartered in Houston, Texas, and has an office in Washington, DC.
For additional information on Bashen Corporation's services, please contact Tiffany Dillard, Esq., Senior Consultant, Bashen Corporation at (800) 994-1554.
Contact: Tiffany Dillard, Esq., Senior Consultant
Bashen Corporation
Toll-Free 1-800-994-1554
Email:
tdillard@bashencorp.com