MatchTrade.com Helps Users Trade Unwanted Items for Goods They Want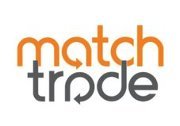 HUNTINGTON BEACH, Calif., Nov. 19, 2012 — With the economy in shambles,
MatchTrade.com
(
http://matchtrade.com/
) revamps the barter system to help people get what they want without using cash. Its patent-pending technology automates the trading process by matching users based on what they have and what they want in exchange.
Everything from computers to concert tickets, from piano lessons to plastic surgery can be traded on MatchTrade.com. Traders snap a picture and give a brief description of what they are offering. They then list what they want in exchange. MatchTrade instantly searches through its database to pair traders with those who "match" a user's request, thus facilitating quicker transactions and saving consumers time they would have spent searching for compatible trades.
For traders who aren't sure what they want to trade for, MatchTrade developed an "open to all trades" feature that instantly shows everything they could trade for in their local market.
"People are often surprised to see what stuff lying around their house can turn into through trading," said Tamio Stehrenberger, MatchTrade founder and CEO. "Leaving trades open to offers is very exciting because users will get trade matches they wouldn't have ever thought of before. It's a great way to open up your world to fun possibilities."
Stehrenberger points out that during economic struggles, people look for ways to save money while still getting things they want and need. "While it was a system that worked, bartering had inherent flaws that caused it to be replaced with money, " Stehrenberger asserts. But with cash and credit currently presenting problems and with the advancements in technology, MatchTrade.com offers an improved alternative to traditional bartering by matching people who want things with people who have them.
"Our greatest hope is to help people and small businesses in this economy," Stehrenberger states. "Some people, whether they are unemployed or perhaps stay-at-home moms, aren't sure how to contribute financially to the family. I know hundreds of businesses that have skill sets or inventory that can be useful, but they don't have customers walking in the door. I believe they simply don't know a way to utilize all their value. Now there's a way."
MatchTrade.com also promotes protecting the environment. Trading keeps goods out of dumpsters and landfills, and gets them into hands where they might be wanted and valued.
MatchTrade.com is currently in beta testing with a mobile app and business center in production. For more information on MatchTrade.com, visit the
About Us
section of the company website or watch one of the helpful videos on the company's
YouTube channel
.