NoHo Dental Group is Now Offering Smile Makeover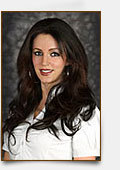 A smile can be one of a person's most valuable social assets, but many people lack confidence in their smiles due to functional or aesthetic concerns. In fact, nearly 70 percent of adults between 35 and 44 have lost at least one tooth, and another 25 percent of adults over the age of 74 have lost all their teeth. Countless more people are suffering from stained teeth, misalignments, chips and other imperfections.
NoHo Dental Group
is now offering smile makeovers, a single or series of cosmetic dentistry procedures in order to improve the appearance of a smile.
North Hollywood cosmetic dentist, Dr. Poneh Ghasri
, considers each patient's skin and hair coloring, facial appearance and unique dental characteristics in order to design the ideal smile customized to that person's specific needs and goals. One of the most common procedures is Zoom whitening. Zoom uses a powerful bleaching gel painted directly on teeth. The gel is then activated by a special light, which helps it penetrate deep inside the teeth where it breaks up stains and lifts them away. Zoom can be performed in just about an hour, and teeth will be lightened as much as eight shades.
Those who are not candidates for Zoom may be eligible for porcelain veneers. These wafer-thin shells of porcelain fit over the front of teeth and can be used to whiten or reshape teeth. Those with gaps, intrinsic stains, chips, cracks and other flaws can benefit from dental veneers as well.
A
smile makeover
can also be used to address missing teeth. Missing teeth can affect a person's bite, appearance and ability to eat. Dental implants restore the missing tooth, fuse permanently with the jawbone to retain bone mass and create a sturdy anchor for the prosthetic tooth.
About
Dr. Ghasri, North Hollywood Zoom Whitening
Specialist
Dr. Ghasri is one of the area's premier cosmetic dentists. After graduating with honors from UCLA, she completed her DDS from UCLA's school of dentistry. Dr. Ghasri has a reputation for excellence and gentle dentistry. She has taken numerous courses in the field of cosmetic dentistry so that she can help her patients achieve healthier, happier smiles.
Visit
http://www.bestnorthhollywooddentist.com
or call (818) 824-8228 for more information about smile makeover. NoHo Dental Group is located at 11126 Chandler Blvd. in North Hollywood, CA 91601.