Wilshire Dental Care Offers Comprehensive Restorative Dental Treatments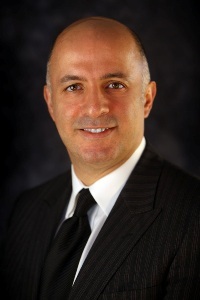 Dental decay and damage is extremely common and can mar the appearance of a healthy smile. Even patients who are extremely careful about good dental hygiene and who receive routine dental care as recommended can suffer from a chipped tooth, broken tooth, stained teeth or lost teeth. Restorative dental treatments can help restore not just the appearance of a smile but also the function so that patients can once again enjoy their favorite foods and smile without embarrassment.
Wilshire Dental Care, Los Angeles dental office
, is now offering comprehensive restorative dental treatments.
Wilshire Dental Care and
Dr. Bijan Afar, Los Angeles dental veneers
specialist, offers the full complement of restorative dental treatments. Periodontal treatments are designed to address, treat and correct gum disease, which is one of the leading causes of tooth loss in adults. When a tooth is lost, patients have several options for replacement, including dentures, crowns and bridges and dental implants, which are designed to replace the root of the missing tooth and can be used to support porcelain crowns, a bridge or dentures. Patients who are suffering from worn, damaged or stained teeth may opt for more conservative treatments. Porcelain veneers are thin shells of porcelain that fit over the fronts of teeth to create a bright, healthy new smile.
A smile makeover or full mouth reconstruction can address both aesthetic and functional issues. Extensive treatment options are available for those who are suffering from tooth decay or damage and would like a radiant, healthy new smile.
About
Bijan Afar DDS, Los Angeles Dental Implants
Expert
Dr. Bijan Afar is a graduate of the UCLA School of Dentistry. He has received both the California State Fellowship and the coveted Hortense Fishbaugh Fellowship. Dr. Afar has continued his education in the fields of periodontology and oral implantology. He obtained his specialty degree from the University of Washington, Seattle.
Dr. Poneh Ghasri, Los Angeles cosmetic dentist
also graduated from the UCLA School of Dentistry. She has extensive experience and advanced training in the field of cosmetic dentistry, and she is considered an Invisalign Preferred Provider and Top Lumineers Dentist.
You can visit Wilshire Dental Care at 6200 Wilshire Blvd., Suite#1508 in Los Angeles, CA 90048. You can also call (310) 775-2979 or visit
www.wilshiredentalcare.com
for more information.
Email Wilshire Dental Care