Body Contouring: Fat Does Not Return Following Liposuction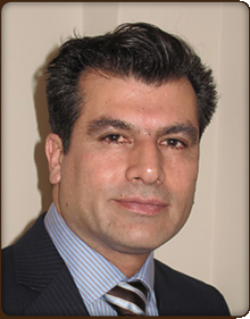 Dateline November 27th, 2012, London, UK, a recent report published in the Plastic and Reconstructive Surgery journal, organ of the American Society of Plastic Surgeons, provides a rebuttal to a report published in 2011 in the American Obesity Journal which claimed that fat will return to untreated areas of the body, particularly the abdomen, within one year of undergoing lipoplasty.
But what exactly is lipoplasty? Dr Rezai explains:
"Lipoplasty in all its various guises has always been one of the most popular cosmetic surgical procedures after breast enlargement. It is part of the group of body-contouring procedures, which also includes
liposuction
,
tummy tuck
(abdominoplasty), Skin-Tightening procedures (arm, thigh and buttock lifts) and Muscle enhancing procedures (calf, buttock and pectoral implants, and abdominal six-pack etching).
"Lipoplasty is the term that might be applied to a group of operations that are intended, in broad terms, to suck out the excess fat content of localised areas on a person's body. Their purpose is, in almost all situations, to improve the contour or shape of the body."
And why do people seek lipoplasty? Dr Rezai continues:
"Our patients have often battled for many years to either reduce localised fat deposits, to improve the shape and tone of their body through exercise, or to improve the appearance of cellulite, etc. However, for many of these problems, Lipoplasty is the only answer."
Lipoplasty is performed under either a local anaesthetic, a local anaesthetic with sedation, or a general anaesthetic. The following features are typical of the procedure:
Lipoplasty may be performed under either local anaesthetic, local anaesthetic with sedation, or general anaesthetic.
Small (5mm) stab incisions are made in the skin
Anaesthetic fluid is injected throughout the area to be operated upon.
The fat is aspirated through fine cannulae.
The operation takes anything from thirty minutes to two hours or more depending on the volume of fat to be removed.
Many patients go home the same day. Larger cases remain in hospital for one night.
Tight support dressings are worn for several weeks.
If your work is not physical, you can expect to return to work after seven to ten days.
Expect to be back to normal physical exercise after six to eight weeks.
The most recent study concluded that "removal of excess fat cells by liposuction and abdominoplasty provides a long-term reduction in treated areas. Measurements do not support the concept of fat reaccumulation in treated or untreated areas of the body." This is entirely in line with the experience of Dr Rezai who adds that by maintaining a sensible weight, and preferably also exercising, a lipoplasty patient will be doing all they can to both maintain and even improve the result of their surgery.
For more details concerning liposuction, liposculpture and tummy tuck surgery from Dr Rezai and Cosmetic Surgery Specialists in London, UK, refer to their website at
http://www.cosmeticsurgeryspecialists.co.uk
They can also be contacted directly through their London clinic as below:
Cosmetic Surgery Specialists
40 Harley Street
London
W1G 9PP
United Kingdom
Tel: +44 20 7580 8001
e-mail:
info@cosmeticsurgeryspecialists.co.uk
Email Cosmetic Surgery Specialists