Medshield Ramps up Medical Aid Protection in 2013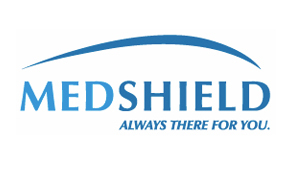 One of the most established medical aids in South Africa, Medshield, has enhanced its medical aid protection in 2013.
The financially secure open medical aid scheme, established 44 years ago, has significantly increased its benefits across its entire product portfolio.
Beneficiaries at the lower end of the scale can now anticipate a welcome boost in overall annual limits and sublimits while ramped up maternity, optical and oncology benefits have been integrated into select plans and packages.
For the first time ever Medshield clients will be able to enjoy extensive cover for ante-natal classes, contraception and refractive eye surgery, amongst others.
"Medshield's 2013 product offering provides real value for members across the full spectrum of cover. The scheme has managed to achieve this at the same time as building its financial stability to ensure members experience predictable and affordable contribution increases going forward," said Jonathan Phillips, Medshield's Acting Principal Officer.
The popular medical aid scheme boasts a membership base of nearly 200 000, an impressive AA- global credit rating and a 37 percent solvency ratio which far exceeds the legislated norm.
Phillips is of the view that an intense focus on preventative healthcare together with strategic alliances with designated service providers such as hospital and pharmacy networks has limited healthcare expenditure which in turn has enabled
Medshield
to restrict its annual contribution increase to 7.5% across all eight medical aid packages.
Pre-emptive healthcare tests and programmes have been expanded and include blood pressure tests, cholesterol screenings and immunisations for new born babies. An added boon is members are allowed to upgrade to a more comprehensive option inside the benefit year.
"Our long term focus is on providing sustainable quality and affordable healthcare cover to enable members to take care of their health more easily. As Medshield's options have been designed with the member as the focal point we are able to offer our beneficiaries the peace of mind that they will be covered throughout the year."
Medshield offers an extensive product portfolio comprising eight medical aid plans that range from entry level to high end medical aid cover – Premium Plus, MediBonus, 80% Plan, Essential, MediPlus, Standard, MediValue and Core Plus.
For a fingertip
medical aid comparison
that evaluates in and out of hospital benefits and contributions of the top 10 medial aid schemes in South Africa including Medshield visit
http://www.medicalaid-quotes.co.za/compare-medical-aids