Palo Alto Plastic Surgeon Dr. Jill Hessler Launches New Website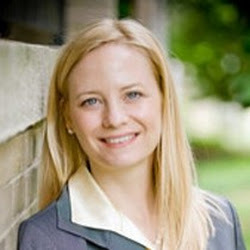 Dr. Jill L. Hessler, MD, is excited to announce the release of her new website located at
http://hesslerplasticsurgery.com
. The website features a new design, intuitive navigation and a wealth of information about procedures offered by Dr. Jill Hessler. The new website is part of Dr. Hessler's online marketing strategy that will increase her online visibility and draw new patients to her highly regarded Palo Alto plastic surgery center.
The new website is focused on men and women who are researching various plastic surgery procedures online. Dr. Hessler offers comprehensive descriptions of the procedures patients request more often, such as facelift, rhinoplasty, eyelid surgery and Asian eyelid surgery. In addition, Dr. Hessler offers extensive information about hair loss, its causes and treatments. The website also features information about Dr. Jill Hessler's professional background and accomplishments. The goal of the site is to help prospective patients become comfortable with Dr. Hessler and the thought of pursuing facial plastic surgery so that they feel empowered to schedule the initial appointment.
About Dr. Jill L. Hessler, MD
Dr. Jill L. Hessler is a talented Palo Alto /
San Jose facial plastic surgeon
. A double board-certified surgeon, she has extensive training in facial plastic surgery, as well as otolaryngology and head and neck surgery. In addition, Dr. Hessler has completed a highly coveted fellowship in facial plastic and reconstructive surgery at the University of Michigan. Dr. Hessler is the recipient of numerous professional awards, including the prestigious Janet Glasgow Women in Medicine Award. In addition to treating San Jose /
Palo Alto facelift
,
eyelid surgery
,
rhinoplasty
and hair loss patients at Hessler Plastic Surgery center, Dr. Jill Hessler also serves as a clinical professor at Stanford University.
Schedule Your Consultation with Dr. Jill Hessler
If you would like to learn how Dr. Jill L. Hessler can help you enhance your facial features, remove aesthetic flaws or reduce the signs of aging, schedule a personal consultation by calling (650) 321-7100 or by clicking
here
. Dr. Hessler will perform a thorough evaluation of your skin and bone structure, take your complete medical history, and use this information to recommend the best facial plastic surgery procedures for you.
Email Dr. Jill Hessler, MD