Beverly Hills Dentist, Dr. Zadeh, Offers Free Consultation for Dental Implants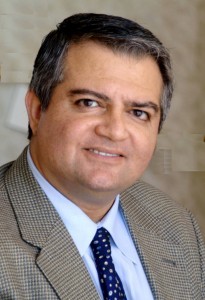 Beverly Hills, CA – December 4, 2012 - Dr. Parsa Zadeh DDS,
Beverly Hills cosmetic dentist
, is now offering a free consultation for patients considering dental implants to replace their missing teeth.
Dental implants are artificial teeth attached to biocompatible metal rods that are implanted in the jawbone. Implants are a permanent solution for missing teeth because they are anchored firmly to the jaw, preventing them from being removed or becoming loose. Once the implant is placed, the patient can care for it just like a natural tooth. Patients can even continue to enjoy all of their favorite foods without fear of dislodging the implant or damaging it. What many patients appreciate most, however, is that the implants look and feel just like a natural tooth. No one will know that it is an implant.
The process for placing an implant begins with a free consultation. Dr. Zadeh,
Beverly Hills dental implant
specialist, will first examine the patient's jaw and determine if they are a good candidate for implants. If implants are a suitable solution for their needs, he will then attach the metal rod to the jaw. After the bone heals, he will then attach a porcelain crown to the rod. The entire process may take a few weeks to 2 or 3 months, depending on how quickly the patient heals and where the implant is placed.
In addition to placing implants, Dr. Zadeh,
Beverly Hills Zoom whitening
expert, also offers many other services in his Beverly Hills office. He places porcelain veneers or Lumineers for patients with severely stained, worn, poorly spaced, or misshapen teeth. He also fits patients for Invisalign aligners to straighten misplaced teeth, performs teeth whitening, places porcelain crowns over damaged teeth, and a number of other cosmetic dental services.
About Dr. Zadeh,
Invisalign Provider Beverly Hills
Dr. Zadeh graduated with honors from the College of Dental Surgery in Manipal in 1984. From there, he went on to earn a certification in IV sedation, allowing him to anesthetize patients in his office without calling in an anesthesiologist. Dr. Parsa Zadeh has completed over 1,100 hours of continuing education courses, for which he was granted Master status by the Academy of General Dentistry in 2010.
Visit Dr. Zadeh's office at 9100 Wilshire Boulevard Suite W448, Beverly Hills, California 90212 or call (310) 273-9919 for more information. You can also visit
www.zadehdentistry.com
.
Email Cosmetic Dentist Beverly Hills, CA 90212