GreenRope Is Now Powered BY Twilio Launching GreenRope's New Global SMS System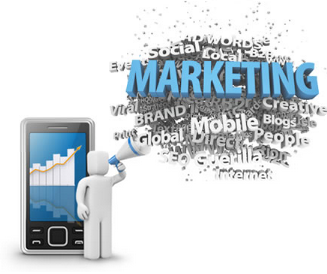 San Diego – December 05, 2012 –
GreenRope
, the world's first business operating system, launches the platform's cutting-edge SMS system powered by Twilio. GreenRope users can now send SMS messages worldwide to any contact in the CRM with a valid phone number.
"With over four billion phones out there, mobile marketing is now a reality. We knew that in order to keep up with the current trend towards mobile, GreenRope needed a cutting-edge SMS system, which after months of hard work, our developers and partnership with Twilio made happen," CEO, Lars Helgeson explains.
This upgrade is available to all active GreenRope users. First, the user must choose a phone number from a predetermined list of numbers. The platform has numbers from over ten countries, and it is possible to choose a vanity string of numbers. Once a number has been chosen, users can then send SMS messages to all contacts in a group with a mobile number, both nationally and worldwide.
The feature upgrades do not stop there. GreenRope's new SMS System allows the user to assign keywords to SMS campaigns, which categorize any inbound texts that you receive from an outbound campaign. This feature is great for contests, surveys, and interactive campaigns. Along with keyword assignments, any inbound and outbound messages are visible and tracked in the CRM making it easy to view SMS activities, as well as send an SMS to a single contact.
Other SMS System Features include:
- Ability to use MP3 files stored in the GreenRope Media Library
- Ability to set up a phone tree. For example, "press 1 for sales, 2 for support, etc.
- Text-to-speech can be male or female
The ability to reach people via mobile on a global scale changes the game for many businesses seeking ways to reach the worldwide market. A global marketplace requires international capabilities, and GreenRope's new SMS system allows for the efficient and streamlined implementation of such a campaign.
About GreenRope
Lars Helgeson, founder of GreenRope, the world's first business operating system, saw the need to make running a small to mid-sized business easier and more efficient. GreenRope's mission is to resolve the challenges of managing business operations by providing cloud-based integrated software that is effective, affordable, and user friendly. GreenRope streamlines key operations, including e-commerce and accounting, CRM, email marketing, calendaring, websites, social media and more, into one easy-to-use platform. By using GreenRope, companies can reduce their marketing and CRM software expenses by an estimated 80%. GreenRope's affordable pricing plans start as low as $25/month. Visit
www.greenrope.com
for more information.