New Study Confirms That Facelift Surgery Can Make You Look 12 Years Younger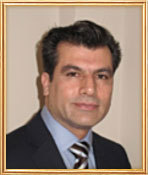 Dateline December 5th, 2012, London, UK, a recent study carried out by American cosmetic surgeon Eric Swanson MD and published in the official journal of the American Society of Plastic Surgeons, supports the concept that
facelift surgery
both improves appearance and enhances quality of life.
The study undertook a detailed analysis of the outcomes of 93 facelift patients, comprising 82 women and 11 men with an average age of 57 years. They were each interviewed at an average time of 7 months following their operations, and most had also undergone other cosmetic surgery procedures at the same time as their facelift, such as eyelid surgery or forehead lift.
Overall the patients were very satisfied with the surgical results, with the average subjective reduction in apparent age being almost 12 years, with a range of zero to 27 years. 97% of patients stated that the results met their expectations, whilst 40% rated the results as being better than anticipated.
So who might be suitable candidates for facelift surgery? According to Dr Rezai
"The best candidates are generally considered to be those individuals whose skin quality is still relatively good. Most patients are between forty and seventy years old, although older patients may also benefit."
It is also important to think about what you are trying to achieve from cosmetic surgery, even before consulting a surgeon. Dr Rezai advises that
"If you intend losing weight at some time in the future, it is best to do so before your facelift. And in order to assist healing and reduce the risk of infection, smokers are advised to stop smoking for at least two weeks prior to surgery, since smoking reduces the blood supply to the thin skin flaps created by the surgeon. Indeed smoking is never a good idea for so many reasons and will always adversely affect the quality of skin tissue, regularly resulting in an apparent premature aging."
And how is facelift surgery performed and what can a patient expect following their operation? According to Dr Rezai:
The operation may be performed under local anaesthetic with sedation. However, the majority of patients and surgeons prefer the use of general anaesthetic.
Incisions are made above the hair line over the temple and follow the natural line in front of the ear, continuing around the ear lobe and up in the crease behind the ear onto the lower scalp.
Either just the skin is tightened, or both the skin and the underlying muscles.
Additional procedures may be performed at the same time, such as:
liposuction to the neck
chin or cheek implants
laser skin resurfacing
brow lift
The operation may take three or more hours, especially if additional procedures are performed
Most patients stay in hospital for one or two nights
If your work is not physical, expect to return to work within two weeks
Expect to be back to normal physical exercise within two to four weeks
Following facelift surgery, the reactions of a patients' family and acquaintances to the surgery is typically very positive. According to the study, almost 90% of patients declared that they had received positive reactions from others concerning their appearance, whilst only 7% reported negative reactions. Over 80% admitted to increased self-esteem, and 70% declared that their quality of life had improved.
For more details concerning facelift surgery from Dr Rezai and Cosmetic Surgery Specialists in London, UK, refer to their website at
http://www.cosmeticsurgeryspecialists.co.uk
They can also be contacted directly through their London clinic as below:
Cosmetic Surgery Specialists
40 Harley Street
London
W1G 9PP
United Kingdom
Email Cosmetic Surgery Specialists