Australian Seniors Insurance Unveils Tips For Staying Fit and Healthy After 60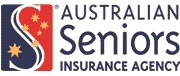 Five common myths associated with older people and exercise.
1. I'm too old to start exercising.
No matter what your age, exercise can improve your health and happiness. If you've never exercised before, start with regular walking and other gentle activities. You should also ask your doctor what kind of exercise is best for you.
2. I need to rest and save my strength.
If you live an inactive lifestyle, it can actually have a negative impact on your health and you can lose the ability to do things on your own. This means your body may become more fragile and prone to weight gain, and you may also need more regular medication.
3. There's no point to exercising at my age.
Regular physical activity can lower your risk of many diseases including Alzheimers, dementia, heart disease, colon cancer and high blood pressure. Exercise and strength training also help you look and feel younger and stay active longer.
4. Exercise increases the risk of falling down.
Being inactive makes you more prone to injuries. By building strength and stamina, you prevent the loss of bone mass and improve your balance, so you actually reduce the risk of falling.
5. I can't exercise because I have a disability.
People living with disabilities may have different challenges to face, but they can still do a variety of exercises to improve their health. For example, people in wheelchairs can do chair aerobics to improve their range of motion, muscle tone and cardiovascular health. Ask your doctor about the best options for you.
Regular exercise is a great way to help take care of yourself. But nobody's health is perfect, and nobody is invincible. That's why it's important to plan for the future in case the unfortunate happens.
Taking out funeral insurance means your loved ones will receive a lump sum payment when the time comes for your funeral, so they can celebrate your memory without additional financial stress. And choosing a plan with Australian Seniors Insurance Agency means your insurance is guaranteed renewable for life, even if your health or circumstances change.
Find out more
To find out more about the benefits of funeral insurance, request an information pack or get a fast funeral insurance quote online.
Advice on this website is general only and does not consider your individual objectives or financial situation. Please review the relevant PDS and the FSG available at
seniorsfuneralplan.com.au
to ensure these products are right for you. Terms and conditions apply. Australian Seniors™ Funeral Plan is issued by Hannover Life Re of Australasia Ltd ABN 37 062 395 484 and promoted by Australian Seniors Insurance Agency™ Pty Ltd (ABN 48 097 746 391).
Email Australian Seniors Insurance Agency
Attachments