Australian Seniors Insurance Reports: Which Type of Funeral Is Cheaper?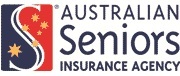 The cost of a funeral service varies widely, depending on what you choose. If you're planning your own funeral, you'll probably have a budget in mind. So it pays to shop around to get the best price.
What's involved?
Some general funeral costs might include:
A fixed professional service fee, which covers the full arrangement by a funeral director.
The coffin, and the fee for burial or cremation.
Transport, or presentation of the deceased.
Minister and organist fees.
A headstone or a memorial plaque.
Extras such as flowers, printing and newspaper notices.
Cremation: usually the cheapest choice
Generally, cremation is cheaper than burial. A 2010 Choice shadow shop found
costs for an average funeral ranged from $2,500 and $6,500 (1). This didn't include extras, such as flowers.
As well as costs, you should think about whether a cremation is the right service for your family. While there is no gravesite that your family can visit, they can scatter your ashes in a place important to you, such as a favourite beach. You can also choose to have your ashes kept somewhere - in a memorial wall or garden in a cemetery, for example. While this gives your loved ones a place to visit, it's also more expensive.
Burial: may be more expensive
Burials are often more expensive, starting at $7,000, with some costing as much as $20,000 (2). However, you might prefer to choose a burial service for religious and family traditions. There are advantages - for example, there will be a site that your family can visit to be with you and remember you. Your loved ones can also bring flowers and take care of the burial site, which can be very comforting.
Make everything easier
Remember that your funeral will be a very difficult and emotional time for your family. But you can help make this difficult time easier for them by taking out funeral insurance to help cover the cost. This way, they won't have the financial stress of coming up with thousands of dollars for your funeral.
Learn more
To learn more about funeral insurance, request an information pack or get a quick quote online.
Advice on this website is general only and does not consider your individual objectives or financial situation. Please review the relevant PDS and the FSG available at
seniorsfuneralplan.com.au
to ensure these products are right for you. Terms and conditions apply. Australian Seniors™ Funeral Plan is issued by Hannover Life Re of Australasia Ltd ABN 37 062 395 484 and promoted by Australian Seniors Insurance Agency™ Pty Ltd (ABN 48 097 746 391).
(1) Choice 2011.
(2) Combined Pensioners and Superannuants Association of NSW, The High Price of Dying, 2009.
Email Australian Seniors Funeral Insurance Agency
Attachments