Australian Seniors Insurance Announces Funeral Expenses On The Rise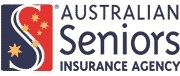 Leave your loved ones a final gift, by taking care of your affairs now - including the cost of your funeral.
Preparing for your funeral now is one of the most loving things you can do for those you leave behind. After all, you wouldn't want to risk leaving your family with your funeral expenses, especially when they are grieving for you. The funeral is an important part of their grieving process too, so helping them cover your funeral costs means they'll be able to give you a meaningful farewell.
It's been estimated that the average funeral in Australia costs between $4,000 and $7,000 (1) - and those costs continue to rise.
That's why funeral insurance is a great idea. It can make it easier for your loved ones to say goodbye, without the added stress of high funeral costs and unpaid bills.
Funeral insurance offers:
A choice of the level of cover you want.
A payout that's generally tax-free.
The option of taking out funeral insurance for yourself, your spouse, and your dependent children until they reach 21.
Financial help for your family when they need it most, without unnecessary delay.
The choice of an inflation protection feature, so your benefit keeps up with rising costs.
Your benefit triples if you die in an accident, depending on the policy you choose.
Learn more
To learn more about funeral insurance, request an information pack or get a quick quote online.
Advice on this website is general only and does not consider your individual objectives or financial situation. Please review the relevant PDS and the FSG available at
seniorsfuneralplan.com.au
to ensure these products are right for you. Terms and conditions apply. Australian Seniors™ Funeral Plan is issued by Hannover Life Re of Australasia Ltd ABN 37 062 395 484 and promoted by Australian Seniors Insurance Agency™ Pty Ltd (ABN 48 097 746 391).
(1). Combined Pensioners and Superannuants Association of NSW, The High Price of Dying, 2009.
Email http://www.seniorsfuneralplan.com.au/
Attachments