Sunset Plaza Dental Offers Various Sedation Methods in Dentistry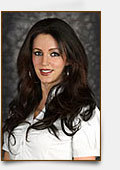 Even though the average dental checkup is not painful, many people experience anxiety or fear that can lead to the avoidance of checkups. In some cases, their anxiety is so severe they may even avoid necessary treatments or delay necessary dental care to the point that their dental conditions deteriorate. When dental anxiety leads to dental neglect, patients can require more extensive treatments, which can ultimately create a self-perpetuating cycle of painful or uncomfortable treatments.
Sedation dentistry
can allow these patients to get the timely care they need with less anxiety and discomfort. Sunset Plaza Dental and
West Hollywood dentist, Dr. Ghasri
offer several sedation methods to help their patients feel more comfortable during both routine treatments and other dental care.
Minimal sedation is the lightest type of sedation available. It uses a mixture of nitrous oxide and oxygen, and patients will remain conscious and awake. Because it leaves their systems almost immediately, patients can drive themselves home after treatment. Minimal sedation may be appropriate for those who experience mild anxiety or who need a cleaning or other simple treatment scheduled.
Moderate sedation generally uses oral medications. These anti-anxiety medications may be used alone or with nitrous oxide to achieve the appropriate level of sedation for a particular patient. Patients will remain conscious but may drift comfortably off to sleep. They will need a ride home after treatment since the drugs do not leave their system as quickly as nitrous oxide alone. Moderate sedation may be a good choice for those who experience moderate to severe anxiety or who have multiple treatments scheduled, such as a
smile makeover
that includes Zoom whitening and Lumineers. Deeper levels of sedation are also available and may be appropriate for extensive procedures, such as dental implants.
Dr. Poneh Ghasri, West Hollywood porcelain veneers
specialist, is a proud graduate of the UCLA School of Dentistry. She is an Invisalign Preferred Provider and Top Lumineers Dentist, and she uses her skills to design brilliant new smiles for her patients. She is a premier cosmetic dentist and is known for her gentle touch and her skilled smile makeover procedures.
For more information, call (310) 873-3787 or visit Sunset Plaza Dental at 8539 Sunset Blvd, suite 16, in West Hollywood, CA 90069. You can also visit
http://www.sunsetplazadental.com.
Email Dr. Ghasri, Cosmetic Dentist West Hollywood