Topo.ly Mapping - Driving Business Sucess Using Easy Mapping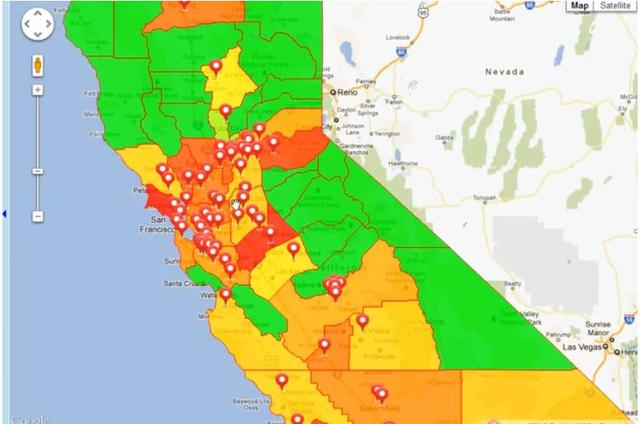 Many organizations today find Topo.ly Mapping as one of the best data analytic tools to help them with all their business dealings. Real estate companies use it to quickly engage their prospect buyers and clients. Police officers and other government offices use it for crime analysis and other pertinent matters enveloping the society. Small business owners use it for business planning and customer tracking.
In the past 3 years, Topo.ly has surged in popularity as different organizations' highly recommended business intelligence solution to mapping problems. It uses state-of-the-art tools to
build maps for free
so businesses can understand the story behind their data. It develops user-friendly features to get the most from mapping. With Topo.ly to back them, many companies find their businesses in the forefront.
Topo.ly is aware that more and more businesses are becoming interested with mapping and other GIS solutions. That is the reason why they can take advantage of the mapping tools and geocoding services provided by Topo.ly. It is determined to help every business enhance analysis and perform better by visualizing the data that they already have.
Spearheading the Most Innovative Mapping Solutions
About 6.5 mapping solution providers can be accessed online. But what makes Topo.ly stand out from the rest? Instead of following what others do, it simply makes mapping easy and useful for businesses. Aside from it, business appreciate the that Topo.ly has:
Easy-to-use maps
Good feedback from customers
Long line of experiences in mapping and geocoding services
Technical expertise in mapping and geocoding programs
Insights about GIS solutions and applications
Commitment to its customers
Effective project management
Practical solutions for clients' needs, expectations and budget.
Benefits of Using Topo.ly Mapping
1. Allows the users to efficiently create maps from Excel spreadsheets.
2. Makes more realistic and manageable business planning suitable for:
a. Mitigating risks
b. Identifying and mitigating threats
c. Identifying asset locations
d. Establishing successful customer relations
e. Reducing costs
f. Integrating data
g. Improving quality control
3. Users can avoid trial and error business solutions that become complex and require time to learn.
Email Topo.ly Mapping Made Simple