VTC.com Announces FileMaker Pro 12: Beginner, Intermediate & Advanced Training Bundle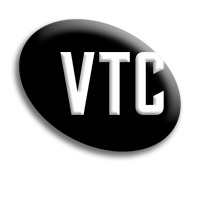 Stephens City, VA - December 18, 2012 — VTC.com and FileMaker developer John Mark Osborne announce the release of FileMaker Pro 12: Beginner, Intermediate & Advanced Training Bundle - three complete courses at a low bundle price which start from a beginner level using a single invoicing example to demonstrate the features of FileMaker Pro 12 (
http://www.filemaker.com/products/filemaker-pro/
) from FileMaker, Inc..
FileMaker Pro is powerful enough to handle most database jobs yet easy enough to create simple solutions in minutes. These practical "how to" courses by FileMaker expert John Mark Osborne start from beginner level and use a single invoicing example to demonstrate FileMaker Pro 12 features and techniques including: Ultimate Find, saving a found set of records for future retrieval, saving find criteria for future use, text parsing to create features, making new requests easier for users, parsing web form generated emails, five methods for deleting duplicates, recursive phone filter, creating preferences in a single-user and multi-user scenario, web-like back and forward buttons, conditional buttons, custom form letters, changing text attributes with scripts, script triggers and many more techniques with an emphasis on adaptive scripting and calculations. Examples of the invoice file are provided at every stage of the creation process so the user can easily review one section without starting from the beginning.
Three complete courses, one low price!
FileMaker Pro 12: Beginner, Intermediate & Advanced Bundle
Author - John Mark Osborne
Number of Video Tutorials - 448
Total Time - 44 Hours
SKU - 34390
Retail - $249.95 USD
http://www.vtc.com/products/FileMaker-Pro-12-Bundle-Tutorials.htm
Available on disk and for all VTC Online University subscribers.
For more information on VTC.com products or the online university, please visit (
www.vtc.com
) or call 1-888-TRAIN-CD
Subscriptions to the VTC Online University are available for a month-to-month fee of $30 USD a month, or $250 USD for a yearlong subscription. Over 1026 courses with more than 98,700 video tutorials at your fingertips. As with all VTC.com training, the first three chapters of any full length course can be viewed online free of charge and with no obligation. For additional courses in development - please visit
http://www.vtc.com/modules/products/titlesInDevelopment.php
About VTC.com:
VTC is a leader in self-paced software training for the working professional, student, or hobbyist. From the first training course created by VTC's Mark Vernon in 1994 to our latest releases we continue to expand our library of over 1026 courses available online or on CD. Tutorials for programs in database programming, networking, office applications, graphics, animation & 3D, audio production, video, web design, operating systems and so much more.
About John Mark Osborne:
John Mark Osborne is owner, president and head of FileMaker design for Database Pros, a company working exclusively with FileMaker Pro for the past 20 years. John Mark is best known for co-authoring the wildly popular Scriptology book and CD-ROM, a standard for FileMaker developers for the past ten years. John Mark is also one of 40 Platinum level FBA (FileMaker Business Alliance) members helping FileMaker, Inc. with their most important clients. John Mark is the sole creator of the most popular FileMaker web site on the internet offering over 1,000 free files and articles for download . John Mark is a featured speaker for the FileMaker Developer Conference and draws crowds of 500 or more people. In 1999, John Mark was presented with an award from FileMaker, Inc for developing outstanding technical resources. Most recently, John became 1 of 16 trainers in the world authorized to teach the FileMaker Training Series as well as a certified FileMaker 7, 8, 9, 10 and 11 developer.
Copyright © 2012 Virtual Training Company, Inc. All rights reserved. VTC is a trademark of Virtual Training Company, Inc., registered in the U.S. and other countries. All other trademarks are the property of their respective owners.
Email Virtual Training Company, Inc.