Bellows MFG Acquires Bellows Testing Device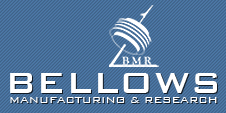 San Fernando, CA
– Bellows MFG has acquired the only testing device available in the country for testing 30-inch bellows. With this new device, Bellows MFG in California will be able to test a wider variety of
bellows
than ever before, as their testing capabilities are no longer limited to smaller equipment. For larger equipment, the 30-inch bellow testing equipment is necessary.
Bellows MFG has always been a leader in bellows research and manufacturing, but their testing capabilities have now also been improved. Customers can now have bellows of almost any size tested. Without such testing abilities, businesses that use heavy machinery might run into problems with their bellows and be unable to find a solution or even a cause to the problem. Now Bellows MFG can test even larger custom bellows, so that other parts aren't needlessly replaced.
Bellows MFG is truly a one-stop-shop for every customer with any variety of needs. In the engineering department, a team of experienced professionals can handle requests for custom
metal bellows
, manufactured from virtually any alloy. They also design and manufacture products, such as building expansion joints,
stainless steel hoses
, and exhaust systems. In the testing department, each product is thoroughly tested and is used in trial runs to ensure high quality and durability, before being sold. Customers can also bring in their own products to be tested and diagnosed for any problems.
About Bellows MFG
Founded in 1957, Bellows Manufacturing and Research is a leader in bellows design and manufacturing. Though based in the United States, the company offers products to clients and customers around the world. In addition to the advanced engineering technology used for the development of every product, each staff member is trained in lean manufacturing principles for a more efficient output.
BellowsMFG.com
prioritizes permanent solutions to customer problems.