Bellows MFG Launches New eBay Store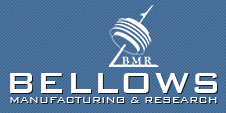 San Fernando, CA
– Many companies struggle to get the exact parts and hardware required for their engineering and manufacturing needs, but Bellows MFG in California (an AS9100:2009 Rev. C & ISO 9100:2008 Certified company), is about to change that. The launch of their new eBay store will give clients all over the world the opportunity to buy
custom bellows
that meet the requirements of their equipment, with ease. The eBay store — called Bellows. ISO. AS., will be the only place where consumers and businesses can buy the products online.
For companies that need such equipment, the eBay store will save time and money. Each customer can indicate each specification they need, from internal pressure, to axial extension, to velocity. Whether they need, Metal Bellows,
Exhaust Bellows
, or Braided Hoses, every option will be available at the eBay store. To make the process even easier, customers will be able to use PayPal accounts, credit cards, EFT and other digital transactions to pay for each product.
In addition to customized bellows, Bellows MFG also offers customers with a wide range of
stainless steel hoses
and
custom expansion joints
. Each product is certified and specifically developed for the aerospace, gas refinery, oil refinery and cryogenic industries. Upon purchase, customers will also be able to speak with representatives at Bellows MFG, to determine whether or not their order is perfectly tailored for the job.
About Bellows MFG
Founded in 1957, Bellows Manufacturing and Research is a leader in bellows design and manufacturing. Though based in the United States, the company offers products to clients and customers around the world. In addition to the advanced engineering technology used for the development of every product, each staff member is trained in lean manufacturing principles for a more efficient output.
BellowsMFG.com
prioritizes permanent solutions to customer problems.