Gallery Homestore Gets Ready for the Upcoming Holiday Season with More Than Ten Thousand Luxury Merchandise Items to Offer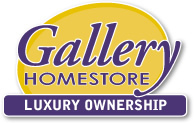 The holiday shopping season is just round the corner and different stores are busy with their last minute preparations to impress their customers. However, this holiday season; one may not have to take the pain of visiting stores to find items of their choice.
Gallery Homestore
, a renowned online store for luxury items, is about to redefine the idea of holiday shopping with an amazing collection of over ten thousand items. This popular online store is already a preferred shopping destination for home appliances, furniture, lifestyle items, computers, electronic devices, and much more. Huge collection, excellent facilities, and affordable price make Gallery Homestore a modern day shopper's paradise.
When asked about the company's preparation for the holiday season, the communications director of Gallery Homestore Maria Thomas said, "Well, we have included tons of new items for the Halloween, Thanksgiving, Black Friday, and Christmas shopping. Along with the freedom to choose from over 10,000 items, our customers would also be able avail several special offers ". It is relevant to mention here that the popular online store is already offering up to 80% discount on furniture and electronic items as a part of their special clearance sale. Company sources have informed that more similar offers would be introduced as the shopping season gets closer.
Unlike most other online stores, the Gallery Homestore offers the unique benefit of no down payment shopping. This facility can be availed even by people with bad or no credit. Apart from this, hundreds of online shoppers now prefer Gallery Homestore over others because of facilities like instant approval, prompt shipping, and no paperwork. The arrival of new items in the store has already caused a lot of interest amongst online shoppers throughout the country. Todd, a frequent visitor to their website, expressed his excitement saying, "I plan to buy a Tablet for my girlfriend next week. Just can't wait to check the new arrivals in Gallery Homestore".
About the Company:
Gallery Homestore
is a popular online store offering an exclusive range of luxury merchandise in different categories. The store has just announced the arrival of new items for the holiday season. With these new arrivals, the popular online store now has a collection of over ten thousand items.