Dr. David Evdokimow's Charitable Involvement: I Can Too Foundation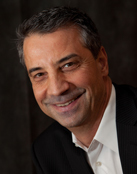 Dr. David Evdokimow, a respected New Jersey plastic surgeon, recently pledged his support to the I Can Too Foundation, an organization that coordinates services for children with special needs in Bulgaria. The mission of I Can Too is to raise awareness of the challenges that disabled children face, utilizing celebrity spokespeople, media and cultural events held throughout the year.
In 2008, I Can Too opened a rehabilitation center in Sofia, Bulgaria, which now serves more than 370 disabled children per month. Other successful projects have included adapting the homes of disabled children, purchasing special equipment, sponsoring life-saving operations and opening the "Louis Braille" School for children with impaired eyesight.
With Dr. Evdokimow's support, the foundation is currently working to open a center in Plovdiv, Bulgaria, which will provide services for more than 16,000 Bulgarian children affected by autism.
Since its inception, I Can Too has attracted the attention of celebrities throughout Bulgaria and the rest of the world who have promised to raise awareness on behalf of the organization. The I Can Too
website
features a gallery of celebrity ambassadors wearing T-shirts with the organization's emblem.
To learn more about the I Can Too Foundation - and inquire about how you can show your support - please contact the practice of Dr. Evdokimow.
More About David Evdokimow, MD
David Evdokimow, MD, is an experienced plastic surgery New Jersey provider who offers the latest in facial rejuvenation, body sculpting and breast enhancement. Prospective patients can receive information about procedures such as
liposuction
, breast augmentation and
facelift
by scheduling a consultation with
Dr. Evdokimow
. For more information about Dr. Evdokimow and his practice, please visit
www.drevdokimow.com
.
Email Dr. David Evdokimow