Cooking Culinary Arts Schools Brings Top-Notch Degree Program Database to 10 More Cities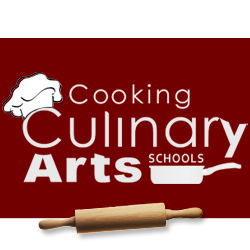 With featured partner universities in every region of the country, Cooking Culinary Arts Schools is the United States' foremost authority on restaurant and hotel management education. Cooking Culinary Arts Schools is committed to connecting prospective students with the certificate and degree programs that they require to compete in a dynamic economy. The website recently expanded its
database of culinary arts degree programs
and hospitality management degree programs to include 10 new U.S. cities.
The database's newest additions feature schools in cities such as:
•
Santa Monica, California
•
Reno, Nevada
•
Denver, Colorado
•
Baton Rouge, Louisiana
•
Eugene, Oregon
•
San Antonio, Texas
•
Tampa, Florida
•
North Hollywood, California
•
Louisville, Kentucky
• [nofollow=http://www.cooking-culinary-arts-schools.org/cities-for-culinary-schools/phoenix-arizona]Phoenix, Arizona[nofollow]
The Cooking Culinary Arts Schools' database also breaks down schools and programs by state, city, occupation and degree type. The database currently offers students access to diplomas and 12-month certificate programs as well as two-year and four-year degree programs.
Cooking Culinary Arts Schools understands that the restaurant and hospitality industries are highly localized. Its comprehensive database of local programs ensures that students who are unwilling or unable to travel outside of their home regions to further their careers have the option to do so close to home. Many database users go on to enroll in competitive local programs and find career-track jobs at well-respected local establishments.
"The organization partners with a number of respected institutions to deliver access to high-quality education that is both practical and affordable," said Nancy Lambert, Vice President of Xcellimark, the Digital Agency that coordinates the marketing efforts of the website.
More information about all of these opportunities can be found online at
www.Cooking-Culinary-Arts-Schools.org
.
About Cooking Culinary Arts Schools
www.Cooking-Culinary-Arts-Schools.org
is a comprehensive directory of chef schools, cooking schools, hospitality management schools, and online education resources and opportunities primarily geared towards individuals interested in turning their passion for cooking and hospitality into a career and obtaining better job opportunities in the culinary arts or hospitality field.
Email Cooking Culinary Arts Schools