Cooking Culinary Arts Schools Bulks Up Its Online Database with Another 10 U.S. Cities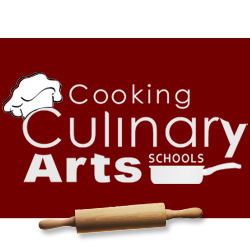 Cooking Culinary Arts Schools, a premier website that connects aspiring chefs and hotel managers with
the United States' best culinary arts programs
and hospitality management programs, is pleased to announce that it has added 10 additional cities to its comprehensive online database.
The website helps food service and hospitality workers find locally-based, career-oriented educational programs by giving them access to degree programs in culinary arts, hotel management, restaurant management and event planning. The certificates and degrees conferred by the programs in the Cooking Culinary Arts Schools database may help students find higher-paying jobs at well-known restaurants and hotels.
The newest additions to Cooking Culinary Arts Schools' database include:
•
Spokane, Washington
•
Santa Ana, California
•
Draper, Utah
•
Virginia Beach, Virginia
•
Fort Lauderdale, Florida
•
Raleigh, North Carolina[/nofollow
• [nofollow=http://www.cooking-culinary-arts-schools.org/cities-for-culinary-schools/oklahoma-city-oklahoma]Oklahoma City, Oklahoma
•
Memphis, Tennessee
•
Salem, Massachusetts
•
Sarasota, Florida
With the addition of these vibrant cities to its database, Cooking Culinary Arts Schools now has program information for culinary arts schools in every corner of the country. The online database can also be searched by city, state or program. As its service grows, Cooking Culinary Arts Schools looks forward to expanding its geographical reach even further.
"The website's goal is to simplify the process of seeking out and applying for training programs that serve the restaurant and hotel industries," said Nancy Lambert, Vice President of Xcellimark, the Digital Agency that coordinates the marketing efforts of the website. "We hope thousands of aspiring chefs and hospitality managers use Cooking Culinary Arts Schools to select the right program and receive training from experts in their respective fields."
By giving students a competing edge in the industry of culinary arts, Cooking Culinary Arts Schools helps aspiring chefs and hoteliers get a much-needed advantage by connecting to certificate programs as well as two-year and four-year degree programs. Students interested in becoming pastry chefs, private chefs or catering managers can choose from career-specific programs in their chosen fields.
For more information about these exciting degree programs visit
www.Cooking-Culinary-Arts-Schools.org
.
About Cooking Culinary Arts Schools
www.Cooking-Culinary-Arts-Schools.org
is a comprehensive directory of chef schools, cooking schools, hospitality management schools, and online education resources and opportunities primarily geared towards individuals interested in turning their passion for cooking and hospitality into a career and obtaining better job opportunities in the culinary arts or hospitality field.
Email Cooking Culinary Arts Schools