DeBoer Developments releases new i-SOS emergency services application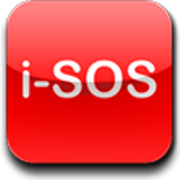 DeBoer Developments announced this week the release of its i-SOS application for iPhones. The i-SOS app automatically detects the emergency numbers for fire, police and ambulance by its geo-location.
Unlike some applications which are manually set to specific geographic areas, i-SOS is intended for travellers, automatically detecting the local services for fire or police departments and medical emergency services without intervention by the user.
Geoff Brand, DeBoer Developments' Marketing Manager, says the beauty of their app is that it provides one-button immediate support to travellers, without the need of reprogramming it for a new location.
Mr Brand said, "For instance, If you arrive in Brisbane from Singapore, the moment you step off the aircraft, i-SOS is ready to connect you immediately with Brisbane fire, police or emergency medical services.
Moreover, it will show you a map, clearly indicating the locations of those services that are closest to you at the moment. This feature sets us head and shoulders above any other such service, all of which require you to manually set the numbers to be used in case of an emergency."
Mr Brand goes on to explain that the company's new app was specifically developed to target travellers, which made automatic detection of the relevant phone numbers the key focus.
"Nobody expects an emergency. With other apps, even if it occurs to you that you need to set new numbers, you may tell yourself that you'll program new numbers as soon as you arrive at your hotel. What if your cab is involved in an accident or you encounter someone that's seriously injured? What if it's a family member that requires immediate medical assistance? We wanted to ensure the fastest possible reaction time for people, by removing that obstacle. I think we've done all that's possible to accomplish that."
The i-SOS application also provides your GPS coordinates which can further hasten the arrival of assistance. Those coordinates can be passed to the emergency services operator, as well as your street address, to assist them in dispatching help more quickly and efficiently.
Brand also stressed the point that i-SOS isn't only for travellers, it is just as useful at home. The elderly can benefit from i-SOS, rather than having to pay for costly monthly subscriptions to medical alert systems. Even in your own home, your iPhone now becomes the fastest, most effective way to guide police, fire-fighters or an ambulance to you in an emergency.
If you'd like to see more information on DeBoer Development's i-SOS application, you can visit the i-SOS site at
http://i-sosapp.com
or search for i-SOS app on the Apple iTune website.
Contact Information
Geoff Brand, Marketing Manager
I-SOS
+61 419 030 603
Contact Us