Remien Law Releases Free Trademark Checklist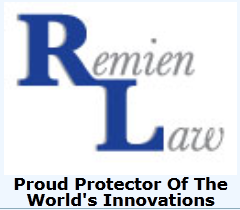 Chicago, IL
- Remien Law, Inc., a leading Chicago corporate law and intellectual property attorney, has announced the availability of a free trademark checklist on its site. The checklist contains important factors that companies need to consider when they are preparing to register a trademark. Items on the checklist include tips on running a self-help trademark search, how operating across state lines affects eligibility, and whether an attorney can help expedite the process.
"Registering a trademark can help a business protect its name and its brand," explains Natalie Remien, founder of Remien Law, "but there are many questions that need to be answered before a business applies for a protected trademark. The checklist is design to help companies start the evaluation process that can help determine whether a registered trademark is a practical and feasible option for them."
There are numerous factors that a company should consider when selecting a trademark. One of the first factors is whether a similar name or mark is already in use. Companies should also check for domain name availability for leading top level domains, such as .com, .net or .org. Additionally, businesses that do not offer products or services outside across state lines may not be eligible for federal trademark protection. Businesses who have questions about their brand and the protection available to them can contact the firm for additional details.
Remien Law, Inc. provides a comprehensive suite of intellectual property law services, specializing in trademark protection, oppositions, cancellations, infringement litigation, copyright protection and litigation, cyber law and domain name disputes. Click on the link for further information on a
trademark license lawyer
. The field of intellectual property law is a vast and complex subject, and is constantly changing in response to factors such as advances in technology. Businesses who are interested in protecting their assets and those with various other corporate law matters can consult with an experienced attorney for more information.
To review the free trademark checklist and for more information about Remien Law, Inc., visit
http://remienlaw.com
.
About:
Since 1999, Remien Law, Inc. has built a reputation as a trusted and reputable
Chicago intellectual property
law firm, offering a variety of legal solutions for corporate and individual clients. Services include intellectual property protection, business formation, transactional services and intellectual property litigation law.