Burt & Will Plastic Surgery Revamps Website for Naperville Plastic Surgery Patients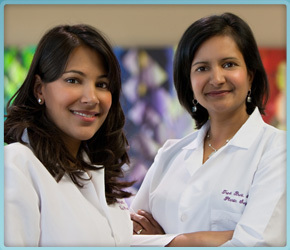 Dr. Tripti Burt and Dr. Neena Will are pleased to announce the launch of their updated plastic surgery website, which is designed to help current and prospective patients learn more about their practice, Burt & Will Plastic Surgery and Laser Centre. Drs. Burt and Will hope that the new website, located at
http://burtplasticsurgery.com
, will make them more visible in the online market and help them attract more patients to their state-of-the-art practice.
The updated website serves as a resource for current and potential patients, offering a wealth of information on the practice and the procedures they offer, including breast augmentation and
tummy tuck in Naperville
. Patients can read about the procedure details, risks and benefits, and the treatment approach of Dr. Tripti Burt and Dr. Neena Will.
The updated website also features a comprehensive before and after photo gallery. Patients can get an idea of the kind of results they can expect by viewing photos of real patients who have been treated at Burt & Will Plastic Surgery. In addition, they can read through patient testimonials to learn more about the attentive and professional care offered at the practice.
More about Burt & Will Plastic Surgery and Laser Centre
Burt & Will Plastic Surgery and Laser Centre is a leading provider of cosmetic treatments to patients throughout Naperville, Aurora and Joliet, IL. Drs. Tripti Burt and Neena Will are board certified plastic surgeons offering a range of treatments for the skin, face, body and breasts. They have equipped their office with the latest surgical technologies to provide advanced treatments and beautiful, natural-looking results for all patients, including
Aurora rhinoplasty
, facelift, tummy tuck and liposuction patients. To learn more about the practice, or to
schedule a consultation
, contact the office at 815-267-8830; in Morris, IL, contact them at 815-318-5010.
Email Burt & Will Plastic Surgery and Laser Centre