Tampa Financial Planner Suggests Unique New Year's Resolution for 2013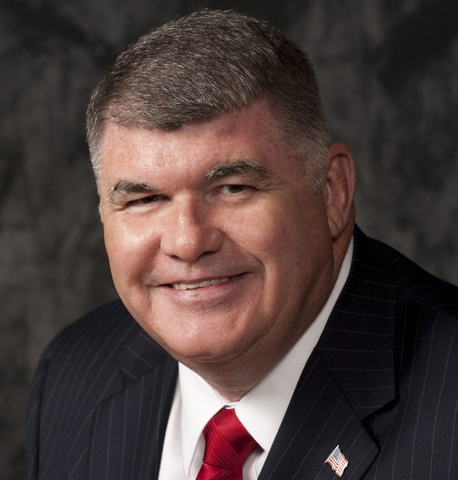 As we approach 2013 most people have New Year's resolutions like eating healthier and exercising regularly, drinking less, quitting smoking or maybe learning something new. However, Frank J. Velten, CFP®, president and founder of a Florida-based insurance agency, F.J. Velten & Sons Insurance Agency Inc., suggests, "Making sure things are taken care of in case you or your loved ones cannot work or die," Velten states, "can easily be achieved through
disability insurance
, mortgage protection insurance, and life insurance."
Disability insurance is a form of coverage that replaces a fraction of an individual's wages should the insured no longer be able to work due to a disability. It is one of the few types of insurance that actually pays the insured, often ranging from 50% to 70% of an individual's income. A Florida disability insurance plan pays the insured either a weekly income or a monthly income, and may include paid sick leave, and both short-term and long-term disability benefits. According to Velten, "Disability insurance not only offers financial protection for an individual's assets, but also protects the individual's ability to earn an income."
The
Tampa insurance broker
also believes that a mortgage protection insurance policy is another important thing to think about in 2013. He states, "A mortgage protection insurance policy is one way to greatly help and protect your family and your home in the unexpected and unfortunate event of your death." Mortgage protection insurance ensures that the institution lending you money for a mortgage will be paid, even during these difficult times.
Finally, Velten suggests in 2013 people look at getting a good life insurance policy for themselves or loved ones. He states, "Life insurance can do numerous things for the people you care about the most. Life insurance can pay for your last medical expenses and funeral costs, it can pay off the mortgage and other existing debts, and it can even send your children through college.
Life insurance
allows you to transfer your wealth to your family members in a manner that is straightforward and cost-effective."
Frank J. Velten, CFP®, Certified Financial Plannerô, began his career in financial planning and investments in 1992, and obtained a Certified Financial Planner (CFP®) certification in 1999. Together with his sons, Frank founded F.J. Velten & Sons, Inc. in 2002, which is a one stop shop that meets all of an individual's financial needs, including those related to investments, insurance, financial planning, estate planning, and tax advice.
Apart from being a Certified Financial Plannerô, Frank is the President and Founder of
F.J. Velten & Sons Insurance Agency, Inc.
, F.J. Velten & Sons Tax Services, Inc., and F.J. Velten & Sons, Inc. Investments and Financial Planning.
F.J. Velten & Sons, Inc. is headquartered in New Port Richey, FL, and services clients throughout the Tampa/St. Petersburg/Clearwater metro area. For more information, call F.J. Velten & Sons, Inc. at 1-877-715-0050 or visit
http://www.velteninsurance.com
F.J. Velten & Sons, Inc. is an independent company with securities offered through Summit Brokerage Services, Inc., Member FINRA/SIPC. Advisory services offered through Summit Financial Group Inc., a Registered Investment Advisor. F.J. Velten & Sons Insurance Agency, Inc., is not an affiliate of F.J. Velten & Sons, Inc., Summit Brokerage Services, Inc., Summit Financial Group or any of its affiliates.
This material was prepared by Infocus Publishing, and does not necessarily represent the views of the presenting party, nor their affiliates. All information is believed to be from reliable sources; however, we make no representation as to its completeness or accuracy. The publisher is not engaged in rendering legal, accounting or other professional services. If assistance is needed, the reader is advised to engage the services of a competent professional. This information should not be construed as investment, tax or legal advice.
Email F.J. Velten & Sons Insurance Agency, Inc.