ACLS Online Training Includes CPR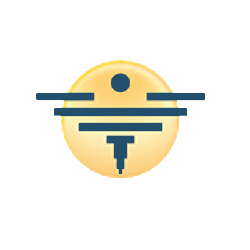 CPR or cardiopulmonary resuscitation is the building block from which other critical care courses are formed. These other courses include ACLS or acute cardiac life support, BLS or basic life support, and PALS or pediatric advanced life support. ACLS, BLS, and PALS training can be found online by
clicking here
.
CPR training has become well known internationally but not well practiced by the general public. Many people fear taking action because they don't feel their training is sufficient. The life saving interventions found in the critical care courses can be imperative during a life-threatening event. When someone is hit with a pulmonary or cardiac crisis the surrounding individuals play a key role in that person's survival.
Everyone should be actively involved in protecting our community members from critical healthcare events. Critical care courses are not just for medical professionals. Everyone should take the opportunity to learn CPR, become proficient in understanding how to keep someone's airway open, and how to treat a choking victim. "Not taking action is the biggest error people make when a crisis occurs…" said United Medical Education program director. "It is unlikely that an emergency transport team can regularly arrive in time to save an individual by themselves without prior warning. It is our family members and neighbors that are often the real heroes."
United Medical Education has put together a series of critical care courses online that are designed for person's of all levels of medial experience, including the average layperson. There is no reason for someone to be intimidated. Learning CPR and other life saving events may very well allow them to take action that could save their loved one.
United Medical Education is interested in bringing critical care instruction into the next century. Most everyone has access to the Internet, which has all the information necessary to help people be comfortable in performing CPR. It comes down to delivering this information in a systematic and easy to understand way for the layperson that is important. United Medical Education has found a large level of support by online users through several social networks allowing free course manuals. As the information age continues to progress, online critical care courses will become easier to access.
Email United Medical Education