ACLS Certification Testing and Delivery Now Automated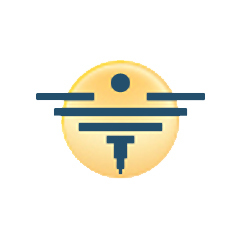 ACLS or advanced cardiac life support is one of the most common and important critical care courses learned and practiced on an international level. The Internet has allowed ACLS courses and manuals to be disseminated to far reaching corners of the earth, allowing their life saving techniques to be implemented. ACLS certification is just one of many critical care courses offered online. These courses can easily be viewed by
selecting here
.
As ACLS moved into the digital arena, many companies have automated the process of receiving ACLS certification for reasons of convenience. Now any healthcare provider or layperson can take the online course at any time, day or night. At United Medical Education a student can review the course materials as much or as little as they need before taking the automated online exam. The automated online exam is simple to operate and provides immediate test results upon completion. Also, United Medical Education's automated testing system provides an instant provider card and certificate upon completion of one's course.
Surprisingly, even in the United States of America, ACLS courses are not regularly accessible on a daily basis in most geographical areas. Live course work must be scheduled and class sizes are limited. The automated ACLS online certification process completely eliminated these concerns.
ACLS certification can now be obtained in under two hours through United Medical Education's automated system. In the past, healthcare providers that missed their ACLS renewal would often have to miss work until they gave their employer evidence of recertification. The automated system has become so efficient that there is no reason to ever miss a day of work again. ACLS certification has been tailored to the needs of the healthcare provider regardless of their circumstances. Each healthcare provider picks and chooses which portions of the ACLS course manual to focus their attention. Depending on how familiar they are with the current curriculum, they can move as fast or as slow as they desire. There are no time minimums or limits and the student can take the automated test as many times as needed for successful completion. As healthcare providers move into the digital age they can rest easy knowing that ACLS certification has now been designed for their convenience.
Email United Medical Education