New Infographic Highlights What is E-Commerce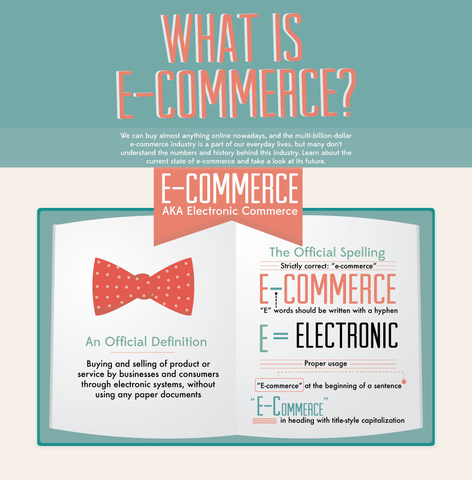 San Diego, CA (January 9, 2013) – Miva Merchant, a leading provider of e-commerce solutions, is pleased to introduce an educational infographic titled
What is E-Commerce
that details the history and the impact of online commerce. The new graphic details the evolution of e-commerce and its impact on consumer shopping behavior.
"Modern e-commerce is scarcely 19 years old," says Sheri Thaanum at Miva Merchant. "The growth of e-commerce has been nothing short of explosive, and that's significant for merchants who want to compete in the online marketplace." The e-commerce infographic shows how readily businesses and consumers have adopted online commerce.
"Most e-commerce activity today is business-to-business," says Sheri, "but consumers represent significant and growing online economic activity." Analysts project annual double-digit growth in consumer-oriented online shopping, and anticipate that retail e-commerce will account for more than $4 trillion in economic activity by 2021.
Nearly three-fourths of consumers prefer to shop online, and worldwide, 85% of consumers with online access have made at least one online purchase. "Consumers are looking for a high-quality online shopping experience, so creating the right shopping environment is essential for today's merchant," says Sheri.
Buyers aren't the only beneficiaries of the move to online shopping. Merchants also benefit because the online marketplace provides a much broader market opportunity for businesses of all sizes. Lower entry costs, lower overhead and professional quality shopping websites allow small merchants to compete with a wide range of retailers on both price and service. In addition, e-commerce has facilitated the growth of competent consumer-to-business and consumer-to-consumer sales opportunities.
To view the full What is E-Commerce infographic please visit:
http://www.mivamerchant.com/blog/what-is-e-commerce
About Miva Merchant
Miva Merchant, located in San Diego, CA is a leading supplier of complete, reliable, expandable and easy-to-use shopping cart software and services to small and medium-sized businesses. Miva Merchant shopping cart software is used by tens of thousands of online merchants and developers on an extensive network of hosting partners and business portals. For more information about Miva Merchant, please visit
MivaMerchant.com
.