Software AG sells SAP-Service Operations in North America to itelligence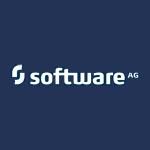 Software AG (Frankfurt TecDAX: SOW) today announced that an agreement with itelligence had been reached concerning the sale of its SAP-service operations in Canada and the USA. The parties have agreed to maintain confidentiality with regard to the purchase price. The transaction closing is scheduled for January 16, 2013. With the sale, Software AG (
http://www.softwareag.com
) is pursuing its strategy of focusing on processes in its consulting business. The company's continued expansion of North American sales and marketing activities for its dynamically growing
integration
and process software business (Business Process Excellence + Terracotta) will not be affected by the sale.
The transaction includes all of Software AG's SAP product-specific services in Canada and the U.S., which are coordinated from Toronto and Reston, Virginia respectively. Moreover, itelligence plans to acquire the majority of around 80 employees as of January 16, 2013. itelligence is a leading full-service provider of IT solutions for the SAP market with approximately 2,700 employees in 21 countries. Its headquarters are in Bielefeld, Germany.
The sale of Software AG's SAP-related activities demonstrates consistent implementation of its corporate strategy. The company's consulting division will intensify its focus on the process side of SAP environments in the future. The Canadian and U.S. SAP service operations did not have this core focus, as the division was acquired by IDS Scheer in 2003 from Austrian software firm Plaut AG and had operated primarily as an SAP reseller.
"The transaction fits perfectly into the initiated realignment of our SAP consulting business," stated Michael Rehm, General Manager of IDS Scheer Consulting. "Technologically speaking, we want to get back to our roots. IDS Scheer has always stood for strategic process consulting. And, due to our long tradition of expertise, this is where we can offer customers the greatest added value. Geographically speaking, we will concentrate mainly on Germany, Austria and Switzerland as our core markets."
The transaction will have no impact on Software AG's expansion of U.S.-based sales and marketing activities aimed at the dynamically growing integration and process software business and big data market. The company's
Business Process Excellence
(BPE) business line performed very well in the region in the second and third quarters of last year with license growth above 20 percent. The Terracotta Big Data products also continued to show dynamic growth.
The sale of the North American SAP consulting business will have no effect on Software AG's outlook for the full fiscal year as issued on October 30, 2012. The company will release its 2012 financial results (IFRS, preliminary) on January 29, 2013.
About Software AG
Software AG (FRA: SOW) helps organizations achieve their business objectives faster. The company's big data, integration and business process technologies enable customers to drive operational efficiency, modernize their systems and optimize processes for smarter decisions and better service. Building on over 40 years of customer-centric innovation, the company is among the top 10 fastest-growing technology companies in the world and is ranked as a "leader" in fifteen market categories, fueled by core product families Adabas and Natural, ARIS, Terracotta and webMethods. Software AG has more than 5,500 employees in 70 countries and had revenues of €1.1 billion in 2011.
Software AG - Get There Faster
Software AG | Uhlandstraße 12 | 64297 Darmstadt | Germany
Detailed press information about Software AG including a picture and multimedia database are available under:
www.softwareag.com/press
About itelligence
itelligence is one of the leading international full-service providers of solutions in support of SAP solutions, employing about 2,700 highly qualified employees in 21 countries and in five regions (America, Asia, Western Europe, Eastern Europe and Germany/Austria/Switzerland). As a frequently awarded SAP partner, among others global value-added reseller, SAP Certified in Cloud Services and SAP Gold Partner Business ByDesign, itelligence realizes complex projects in the SAP solution-based environment for over 4,000 customers worldwide. In 2006, itelligence obtained gold-level status as an SAP channel partner as part of the SAP PartnerEdge™ program in Germany, and in the U.S. in 2007. The company's services in support of SAP solutions range from consulting and licensing to outsourcing and services to proprietary industry-specific SAP. In 2011, itelligence generated total sales of EUR 342.4 million. itelligence is "Top Consultant" 2012.