Web Design Company Offers Online Solutions to the San Gabriel Valley and Inland Empire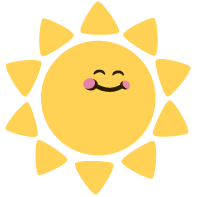 January 11, 2013 -
Montclair, CA
- Sunshined Web Design recently unveiled their new website's design to give clients the best web solutions possible. Sunshined provides complete web design, graphic design, and marketing solutions. According to the owners of Sunshined Web Design, they specialize in creating websites that are not only functional but friendly and fun to use. The small team in Montclair, CA has years of expertise in creating high-quality websites for any budget.
What sets Sunshined apart is years of passionate experience in covering every aspect of effective website design and marketing. The owners pride themselves on being both creative and savvy. They believe quality is a rare gem and strive to deliver that to clients. The web design company even provides an audit of existing client websites to evaluate why they could be ineffective.
Along with stunning design built by expert web designers in Montclair, California, Sunshined guides its clients through the marketing process so their website has the best chance of succeeding. They include ecommerce development, email marketing options, social media strategies, and search engine optimization.
Sunshined Web Design is now open for business and those who want to learn more about this company and their services can visit their website or call (626) 502-6481.
Email Sunshined Web Design