Local Plainview, NY Dentist Launches Educational Website to Enlighten the Community on the Advancements of General Dentistry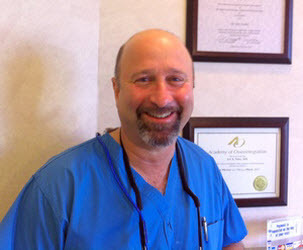 General dentist, Eric B. Fisher, DDS, PC, has announced the launch of a new, patient-focused website created by
dental website design leader
, ProSites, Inc. Dr. Fisher's practice is utilizing the website to educate the community on the importance of oral health. The website includes a links page with informative dental resources as well as a frequently asked questions page to address common concerns on topics ranging from oral hygiene to difficult dental procedures.
"Our website is designed for patients to easily access information vital to their dental awareness. Links to all procedures are included to allow patients information to confidently make decisions about the types of treatments available to them and the possible alternatives they may opt for," said Dr. Strand.
The website possesses interactive attributes including educational videos and a free Smile Gallery feature to help patients make better informed decisions about their oral health. Current and prospective patients now have access to information
implant dentistry in Long Island
, helpful dental links, before and after photos of dental procedures and other informative content when they visit the website.
The practice offers state-of-the-art dental technology such as a 2D/3D panoramic X-ray and CAT scanner for significantly less radiation exposure to the patient when performing procedures such as dental implants. Some of the other services offered by Dr. Fisher include:
Laser Dentistry
Full Mouth Restorations
Surgical & Non-Surgical Periodontics
The website also utilizes extensive search engine optimization techniques to reach patients and local consumers who are searching for relevant information about
cosmetic dentistry in Plainview
.
"Our website was designed to give patients an in depth look at the type of practice we have aspired to. Our patients can access information on all aspects pertaining to their dental care and can contact us at any time to assure them of the highest quality and standards our practice has achieved," said Dr. Strand.
About Eric B. Fisher:
Dr. Fisher graduated with honors from New York University College of Dentistry in 1984. He interned at St. Luke's Hospital in the Oral Surgery Department, and continued his education by training for two years in fixed prosthodontics. Dr. Fisher established his Plainview dental practice in 1989, devoting his focus full-time to comfortable, cosmetic and restorative dentistry for the family. Because Dr. Fisher introduces new technology and procedures into his practice for higher quality of dentistry, he has dedicated himself to ongoing dental education such as earning a Master's in laser dentistry and participating in professional associations such as the Long Island Team Implantology Society. For more information on cosmetic dentistry in Long Island, please visit the website at ericbfisherdds.com.
Email ERIC B. FISHER D.D.S. P.C.