Amberwick Corporation Supplying State-of-the-Art Health and Safety Training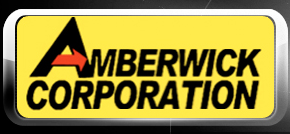 Drawing on decades of experience in the industrial waste management field,
Amberwick Corporation
is proud to offer a range of important training opportunities to clients that deal with hazardous materials. Amberwick's classes cover a variety of relevant topics, including HAZWOPER (Hazardous Waste Operations and Emergency Response) training, fire prevention, blood-borne pathogens, forklift operation, and confined space entry. In addition, clients will learn about the various regulatory bodies in the industry, such as OSHA and AQMD. Classes are held in English or Spanish at select locations in Southern California; on-site training is also available at the client's facility.
Amberwick provides an assortment of industrial and
hazardous waste disposal
services. The company's trained professionals visit a client's location, identify the materials that must be removed, gather the substances in appropriate containers, and then transport them to the proper facility. Clients are also supplied with the correct legal documentation. Amberwick's team is competent in handling a wide variety of materials, from common oil and sludge to hazardous industrial wastes and contaminated soil. Medical waste services, including lab clean-up, can be provided as well.
For further information about the waste disposal services provided by Amberwick Corporation, visit the company's website at
http://www.amberwick.com
or call (800) 300-9990. Amberwick provides free quotes on request.
About Amberwick Corporation
Established in 1976, Amberwick Corporation has earned a reputation as a leader in the field of industrial and hazardous waste management and disposal. It is currently based out of a facility in Long Beach, California.