Huntington Beach Dentist Looks to Educate the Orange County Community through an Interactive Website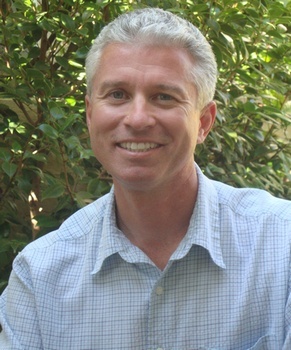 Cosmetic dentist, Dr. William Wippler has announced the launch of his new, patient-focused website created by
dental website design leader
, ProSites, Inc. Dr. Wippler's Huntington Beach dental practice is utilizing the website to educate the community on the importance of oral health. The website includes a links page with informative dental resources as well as a frequently asked questions page to address common concerns on topics ranging from oral hygiene to difficult dental procedures.
"I am very excited about the new website design. The ease and convenience of the links page can be highly beneficial. It contains access to multiple sources of very credible information to answer any dental question," said Dr. Wippler. "I especially like the FAQ section because it answers those questions that some people may be afraid or embarrassed to ask."
Dr. Wippler believes that education is one of the most effective ways to help patients achieve and maintain the best oral health. He wants patients to use his website before and after they visit his office and encourages them to explore all of its features. The website possesses interactive attributes including educational videos and a free Smile Gallery feature to help patients make better informed decisions about their oral health. It can also help them research what general and cosmetic dental procedures would be best for their smiles. Current and prospective patients now have access to information about payment and financing options, helpful dental links, before and after photos of dental procedures, and other informative content when they visit the website. Some of the services offered by Dr. Wippler include:
General Dentistry
Cosmetic Dentistry
Implant Dentistry
The website also utilizes extensive search engine optimization techniques to help patients and local consumers find relevant information about
cosmetic dentistry in Huntington Beach
.
"It is important to have a website because we communicate, inform and educate ourselves online today. Giving quick and easy access to people searching online with pertinent information is critical for any quality business," said Dr. Wippler.
About William Wippler:
Dr. Wippler attended the University of Southern California for undergraduate studies until 1988. He completed the Doctor of Dental Surgery program at the University of Southern California in 1992. After graduation he became an associate clinical instructor of restoration dentistry at the dental school for two years. Dr. Wippler began working as an associate at his current practice in 1993 and purchased it in January 2000, focusing on comfortable cosmetic and
general dentistry in Huntington Beach, CA
.
Dr. Wippler is a member of the American Dental Association, California Dental Association, Orange County Dental Society and the Foundation for Advanced Continuing Education. For more information on William Wippler, DDS, please visit the website at hbsmiles.com.
Email William Wippler, DDS, APC